Mark Hamill, Alan Tudyk Join Master Of Orion Voice Cast
Voicing the MOO-niverse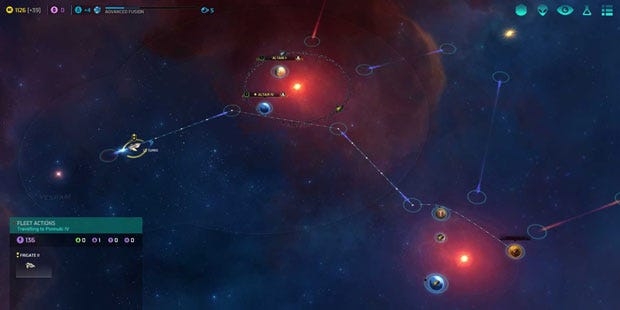 Wargaming have announced a gaggle of voiceover actors, including That Man Off Star Wars and Those Guys From Star Trek and Him Off Firefly and Wasn't He In Babylon 5 for their reboot of 4x classic Master of Orion [official site]. There is definitely a space theme.
In case any of the above was unclear, you can expect voicework by Mark Hamill, John de Lancie, Michael Dorn, Alan Tudyk, Dwight Schultz and others as you play the videogame. Those others include Nolan North and Troy Baker because, y'know, it is illegal to make a videogame without them.
Here's the full cast list:
· Troy Baker: Klackon Advisor, Psilon Emperor

· J.B. Blanc: Bulrathi Advisor, Meklar Advisor, Meklar Emperor

· Kat Cressida: Mrrshan Empress

· John de Lancie: Human Emperor

· Michael Dorn: Narrator

· Robert Englund: Terran Emperor

· Nika Futterman: Darlok Advisor, Mrrshan Advisor

· Jean Gilpin: Klackon Emperor

· Mark Hamill: Alkari Emperor

· John Kassir: Alkari Advisor

· Misty Lee:, Silicoid Advisor

· Sumalee Montano: Terran Advisor

· Nolan North: Darlok Emperor, Sakkra Emperor

· Dwight Schultz: GNN Anchor

· Roger Craig Smith: Sakkra Advisor

· Fred Tatasciore: Bulrathi Emperor, Silicoid Emperor

· Alan Tudyk: Psilon Advisor

· Kari Wahlgren: Human Advisor, GNN Anchor
I was going to sit here and talk about how much I loved Q episodes of The Next Generation and how I think I'm due a rewatch of that show instead of just watching clip compilations and re-edits on YouTube. Or I could revisit Michael Dorn's work on I Am Weasel and pretend I am young again. Or I could have talked about Other Things These People Have Done In Gaming.
Instead I'm going to say I've just read that Misty Lee went to college to study dentistry before becoming a full-time magician and I feel like that could have been an interesting merging of two careers.
"I have removed your wisdom tooth... but where is it now? CHECK YOUR BACK POCKET!"