Superhero action-RPGs Marvel: Ultimate Alliance 1 & 2 removed from sale
Ultimate Alliance doesn't feel too good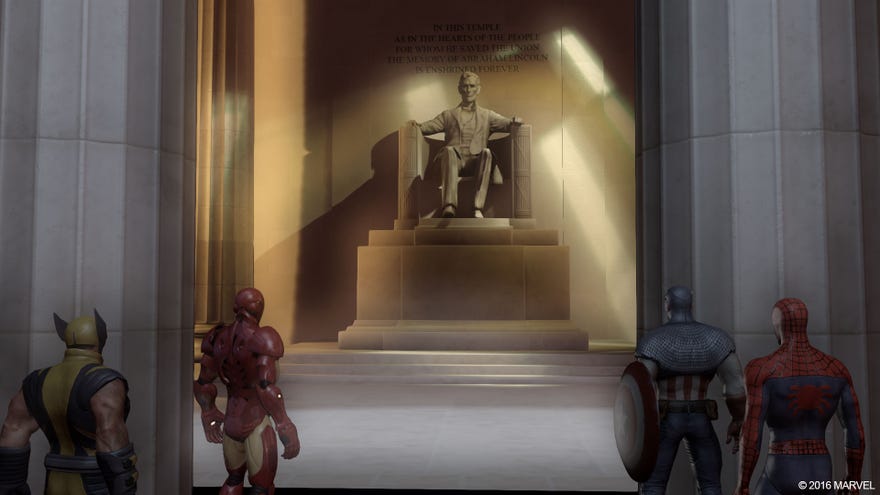 While not the greatest of games to begin with, and reportedly wonky at launch, the Marvel: Ultimate Alliance series of superhero action-RPGs is no longer available on Steam, most likely due to licensing deals expiring and changing hands. While store pages for the two are still up, the Activision-published dynamic duo can no longer be bought or searched for on Steam.
Hawk-eyed folks on ResetEra saw this coming some ways off, spotting that the Ultimate Alliance games had been dropped down to clearance-sale pricing over on Steam earlier this week. The prevailing theory was that licenses might be expiring and Activision was quietly trying to sell just a few more copies before they were no longer able to. Today, the predictions proved true, as without any warning (other than the quiet price-drop), the option to buy the Ultimate Alliance games disappeared, as if Mickey Mouse had just snapped his fingers.
It's been a rough year for Marvel games not directly under Disney's umbrella. Back in November 2017, Deadpool got axed from the store for a second time (he regenerated from the first), and Gazillion's surprisingly good free-to-play Marvel Heroes was obliterated mere weeks later. It was especially cruel in Marvel Heroes's case, as the studio and game were shut down a full month before they were announced to.
For those who picked up the games in time, the delisting shouldn't effect anything. You're still able to access, play and download your games, just not buy any more new copies. It's still frustrating to see so much de-listed in recent years. It's not just Marvel games, either - Platinum's excellent (in spite of its low budget) Transformers: Devastation was lost a while back - I'm glad that I've got a digital PS4 version of that. So, any bets on what's next to go?
For those really insistent on grabbing these games before they completely disappear, keys from third-party sellers such as Humble should still work. You can find the Marvel: Ultimate Alliance bundle there for full price - £40/$60 - while stocks last, and at your own risk. Personally, I just don't think it's worth it.