Metal Gear Rising: Revengeance Revenges On PC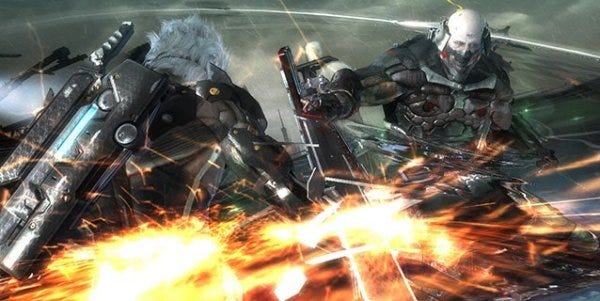 The news infiltrators of Joystiq have blown cigarette smoke over the laser-beams of the internet to reveal that a Hideo Kojima podcast contains the enigmatic announcement that Metal Gear Rising: Revengeance will be coming to PC. This has apparently been confirmed by some kind of senior chat at Platinum Games. "I am excited to see Rising hit the PC," he says. Well, us too, twitter man.
There's a trailer for you to be pleased with, below.