Microsoft's Xbox controllers are $40 at Walmart in the US after a $25 discount
The best PC gamepad - and in a neat Electric Volt colourway.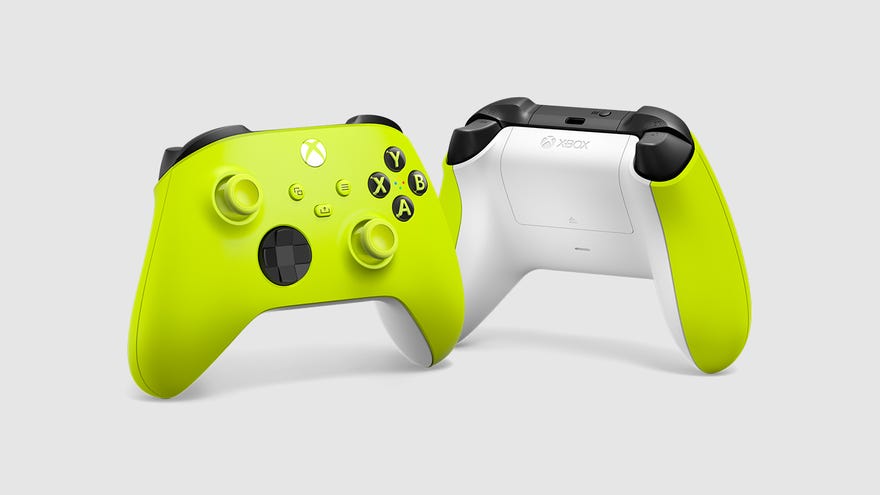 I've written before about my love for the standard Xbox Series Wireless Controller, which provide a comfortable feel, responsive controls and laudable build quality for a default console gamepad. These units normally retail for $64.99 in the US, but today the Electric Volt colour is down to $39.99 at Walmart.
These controllers are well worth picking up for genres that benefit from them, like racing, action-adventure, platformers and fighting games. They're also a great shout for emulators, if you're into those, and the choice of USB-C, Bluetooth and Xbox Wireless connections means that you can use them with a wide range of PC and non-PC devices, from Steam Decks and laptops to desktops, tablets, smartphones and so on. I personally recommend picking up an Xbox Wireless Adapter for use with machines with full-size USB ports, as the reduction in wireless latency is nice to have, but honestly these controllers work well over Bluetooth too.
If you're not a fan of the Electric Volt colour shown above, then no worries - you can also pick up the controller in red for $44 or black for $48, both small discounts from the regular price of these gamepads.
The rest pretty much goes without saying, but I'll close this out by noting that these controllers use AA batteries, unlike fancier Elite Series 2 and Series 2 Core controllers. That means picking up some rechargeable AA batteries, of which Panasonic's Eneloop Pros are the best regarded to my knowledge.
Still, I'd be curious to hear your thoughts about this post, so feel free to share your comments and questions below. Thanks for joining me and stay tuned for more PC deals as we find them!