Great Blocky Wall: Minecraft To Launch In China
That video...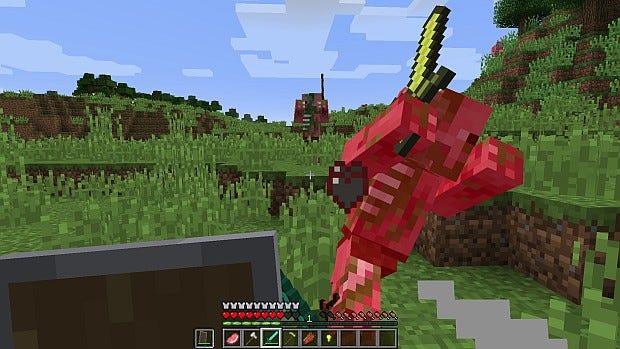 Minecraft is headed to China, after having struck a deal with local distribute NetEase. The official announcement post notes, "It probably won't affect most of you, seeing as you're probably not based in China." Which is true also of readers of RPS, but Pip was over there recently for the LoL MSI finals and the site wasn't entirely blocked so it's possible this is relevant to at least a few of you.
"NetEase understand our long-term vision for Minecraft and support Mojang's ideals, so we're delighted to have them on board. We look forward to welcoming China's builders and adventurers to the world of Minecraft," says Jonas Martensson in a post on the Minecraft blog. That's a bit dry though so you might want to watch the short announcement video they made instead:
If you're unaware, China won't let foreign companies release their games to the Chinese market unless they go through a local company. That's why Mojang need to team up with NetEase in this instance.
Minecraft's last update was version 1.9, which revised the combat mechanics so that they were less determined by how fast you could click. The process for how they did that while keeping it accessible is interesting. Though perhaps not as interesting as that the next update, currently available for testing, has polar bears.
Disclosure: the video above stars Owen Hill, who I used to work with at PC Gamer. He's lovely. Hi Owen! Say hello to Marsh for me.
Disclosure: Marsh Davies, wot used to write for RPS and make videos of stuff, now works at Mojang with Owen. Hi Marsh! Say hello back to Owen.
Now kiss.