Money Blocks: Notch Funding Age Of Wonders III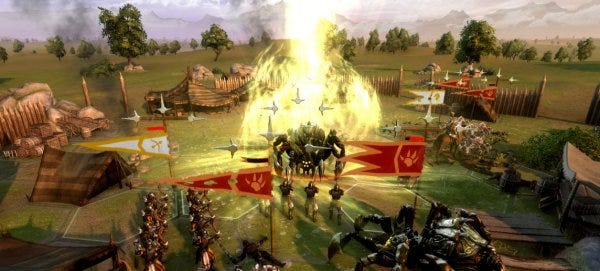 The news funnel at Eurogamer has become all clogged up with the surprise news that Minecraft-enrichened indie dev Notch is the mysterious benefactor behind Age Of Wonders III. Lennart Sas, managing director of developers Triumph (who previously made Overlord) told EG: "We noticed Minecraft's random title-screen blurb mentioned Age of Wonders, so I thought what the heck and I sent Notch an email."
This, as it turns out, was a wise move, as Notch is a big fan of the old myth 'em up. Despite publisher interest, Triumph decided to let Mr Notch put his Minecraft dollars in because he didn't push for the same harsh terms as a traditional game company: "He's a fan of the game and didn't insist on owning it like many of the publishers do these days when they fund development," explained Sas. The game is now due in the autumn, and it looks pretty good, as you can see from the announcement trailer, below.