MultiVersus tier list (1.02): Ranking the best characters for 1v1 and 2v2
Which are the best characters in MultiVersus?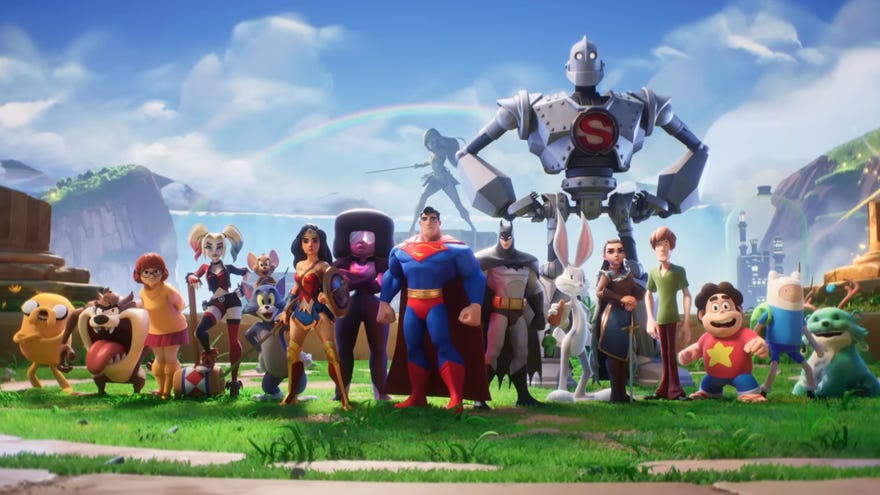 Who is the best character in our MultiVersus tier list? Patch 1.02 has brought the total number of available characters in MultiVersus to 19 with the arrival of Gizmo the Gremlin. So far, Support characters haven't ranked too high in the MultiVersus meta (with the exception of Velma), but will that change with Gizmo's release?
As we know, fighting games like MultiVersus live and die by their roster of characters and their movesets. Thankfully, Player First games have done a commendable job of making all 19 characters in the game viable in both 1v1 and 2v2 matchups.
But there's always a meta which arises after every major update. Below we'll walk you through our MultiVersus tier list for both 1v1 and 2v2 play, along with our opinion on each of the characters in the game, their strengths and drawbacks, and our reasoning behind their position in our tier list.
MultiVersus tier list
| | |
| --- | --- |
| Best | Batman, Bugs, Finn, Tom, Velma |
| Great | Harley, Jake, Shaggy, Superman, Taz |
| Good | Arya, Gizmo, Morty, LeBron, Wonder Woman |
| Mediocre | Garnet, Iron Giant, Reindog, Steven |
Who is the best character in MultiVersus?
The question of who tops the meta depends a lot on whether you're playing in 1v1 or 2v2, and also your skill level and the skill of your opponents. Right now I think the overall best character in MultiVersus is Finn, particularly when it comes to 2v2 play. He's a straightforward character to learn, but hits extremely hard and has probably the best horizontal game of any character. I think it's a little too easy to become strong as Finn at the moment. But his dominance does start to fall off a bit at the higher tiers of play (often replaced by the mages).
At the highest levels, the game is dominated by the likes of Bugs Bunny, Tom & Jerry, and Velma, who all have lots of very unusual tricks up their sleeves which, once mastered, can cause enormous trouble for any opponent. Another strong contender is Batman, who just does everything extremely well, from mobility in the air to recovering quickly and landing strong combos both in melee and at range.
We'll talk in more detail about all the characters in MultiVersus further below, including why we've placed them where we have in our tier list.
---
Gizmo (new character)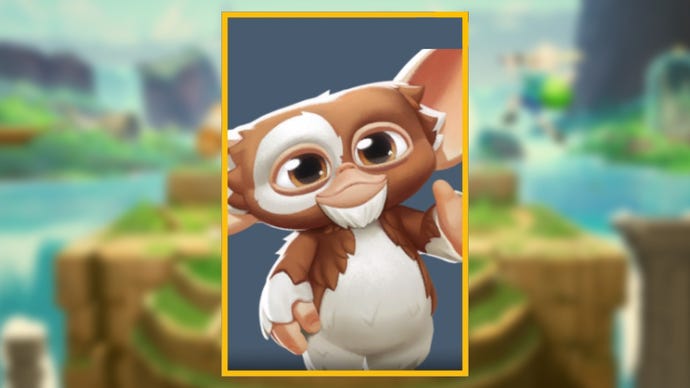 Gizmo is a support character through and through. He has a decent ranged attack with his arrows, and various traps in the form of popcorns and musical notes which hang in the air, disrupting the movement and attacks of enemies. His call to fame, however, is his ability to latch onto an ally and not only attack from their shoulder but also use his downward special to render his teammate immune to projectiles.
He has potential, that's for sure. But it takes time to master such a character, and even at full power I'm not sure whether Gizmo has enough actual kill potential and 1v1 fighting capability to turn him into a top-tier fighter.
---
Batman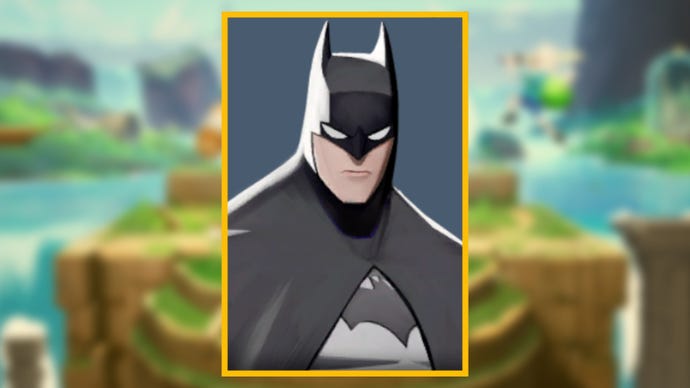 Batman is an extremely solid character at every level of play in MultiVersus. He's fairly easy to learn, and his strong combos and high vertical mobility make him very challenging to go up against in both 1v1 and team fights. With some practice, you can quickly slot a batarang into your combos to mix up your melee moves with a versatile ranged attack that keeps enemies from recovering very easily. Overall, a fantastic character, and a very popular one - so even if you don't intend to play as him, you should take the time to learn his moves so you know what to expect when going up against the Dark Knight himself.
---
Bugs Bunny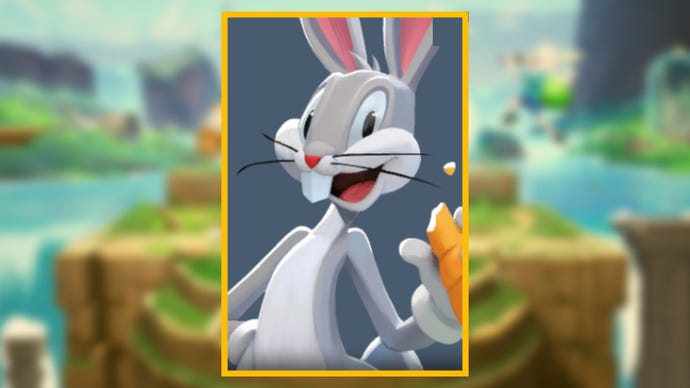 Speaking of chaotic, a good Bugs Bunny player is an absolute terror to go up against. His attacks range from powerful mallet swings to thrown pies to falling safes and blown kisses which stun an enemy ready for a super-powerful attack. And that's not even taking into account his passive box of tricks from which he can retrieve and throw new items at a moment's notice. Even in 1v1, he can keep you at bay so consistently with his barrage of projectiles, and he's very dangerous in melee as well with a couple of incredibly long combos that you can trap enemies with at a moment's notice. At the highest level of play, he's a strong contender for the best there is.
---
Finn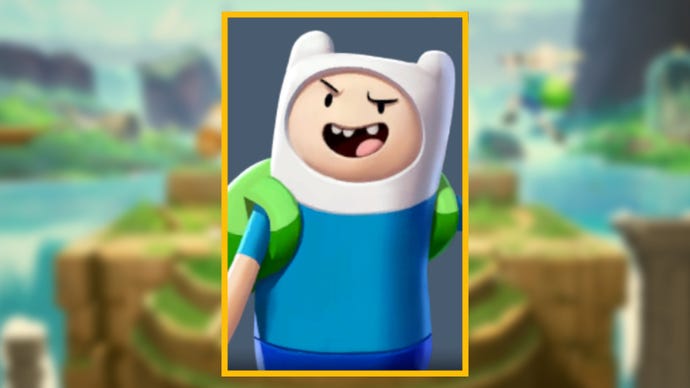 Finn is our pick for the all-round best character at the moment in MultiVersus. His ground attacks hit like a truck; he has strong combos and easy access to a couple of versatile armour-breaking moves; and his upward air special is infamous thanks to its huge hitbox and devastating vacuum attacks which can easily push even low-damage opponents out of the arena. Finn has no big downsides at the moment, and his ability to purchase items on the fly from his shop allows him to switch up his game and avoid becoming predictable.
---
Tom and Jerry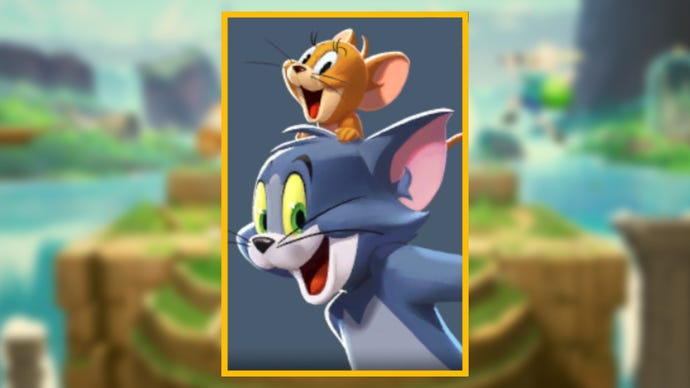 Tom, like Bugs, is insanely good with ranged attacks, and he also stands his ground in melee, which makes him a versatile and reliable character in most situations. He particularly excels in 1v1 situations, where he can control the pace of the fight with a seemingly endless barrage of projectiles before priming a final up-air or mallet attack to send the opponent flying out of the arena.
---
Velma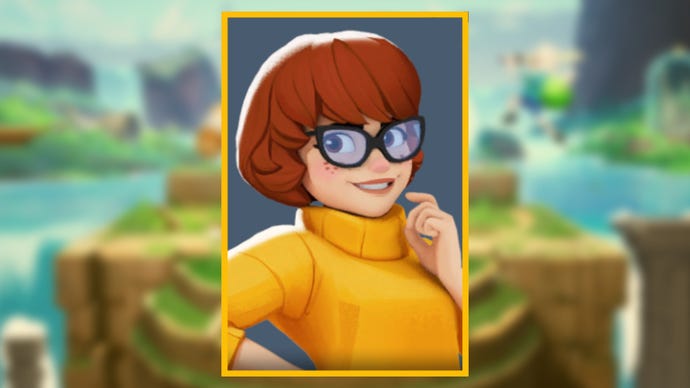 Now Velma's an interesting character. If you give her some space, she can make your life hell with her seemingly endless ranged attacks. Her speech bubbles are extremely easy to use - as long as you hit an enemy with your first neutral normal attack, subsequent speech bubbles will hone in on the targeted enemy, each one knocking them up further than the last and leading to some very easy KOs. Velma players need to learn how to master these attacks because her melee game isn't the strongest out there. While at the highest levels, Velma players can do some incredible things in 1v1, she's best suited for team matches where her teammate can force her opponents to keep their distance while Velma does what she does best.
---
Harley Quinn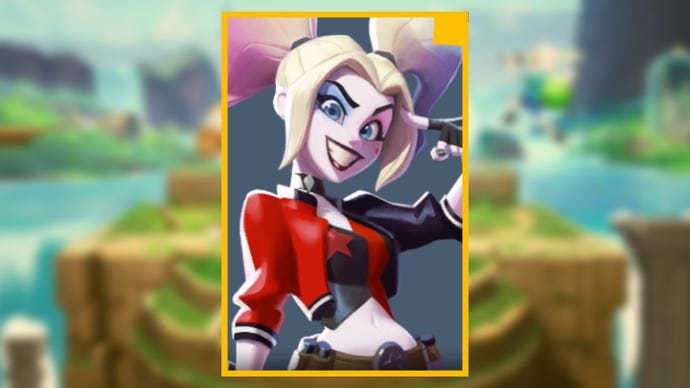 If it weren't for Finn, Harley would be the most powerful assassin character in MultiVersus. She has a lot of fast and painful combos, particularly in the air, and she can mix things up with some fiendishly placed balloon traps and sticky bombs. Her damage-over-time confetti passive just adds to the chaos she can inflict on an enemy team or solo player. A very strong fighter both at low and high level, and not too difficult to learn, either.
---
Jake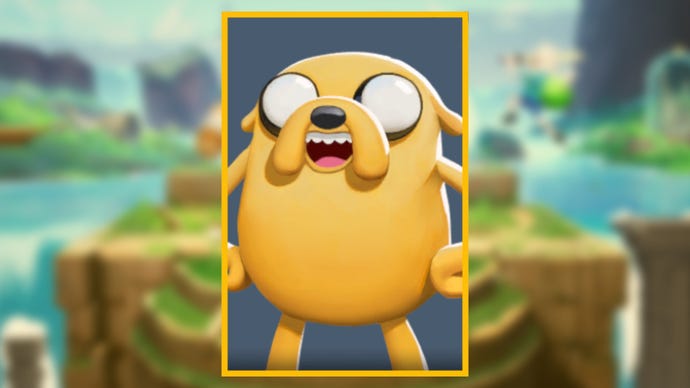 Jake is a very solid character in my mind, and has been from the beginning. He has a lot of strength in the air thanks to his upward special, and his side special horse attack is just plain annoying, particularly in teams when you're distracted fighting Jake's teammate. He's no Finn with his powerful attacks, but he can switch between fast combos and fairly heavy-hitting attacks with ease. His only slight downside is that he isn't the fastest, most responsive character out there, and if you're caught on the edge of the arena it can be tough to get back on track with a decent enemy guarding the platform from you.
---
Shaggy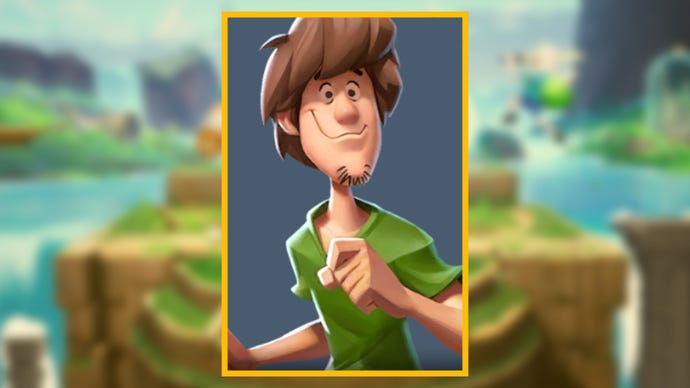 Shaggy, like Jake, has no passive abilities. What you see is what you get with him, and what you get is a versatile bruiser with some pretty quick, strong attacks and combos that can be hard to stop once you get in the rhythm. His rage makes his next attack extremely powerful, giving him a handy toolkit for yeeting enemies out of sight. He might not be terribly mobile, but his combos both on the ground and in the air make him probably the most reliable A-Tier character in the game in my mind.
---
Superman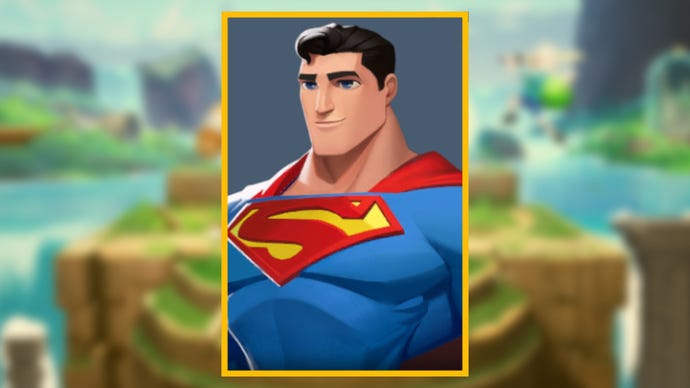 Superman is a new player's kryptonite. His unparalleled air mobility and ability to grab and toss enemies in the air allows him to punish players who are caught on the edges with no time to dodge, which makes him seem overpowered to new players who haven't yet got their bearings on every character's moveset. And he's still a strong character even past that stage. His attacks are very strong, and his overabundance of armour can make him tricky to deal with at times. He is, however, quite slow and predictable a lot of the time once you get to know him well, so good players will need to learn how to mix up his attacks in unexpected ways.
---
Taz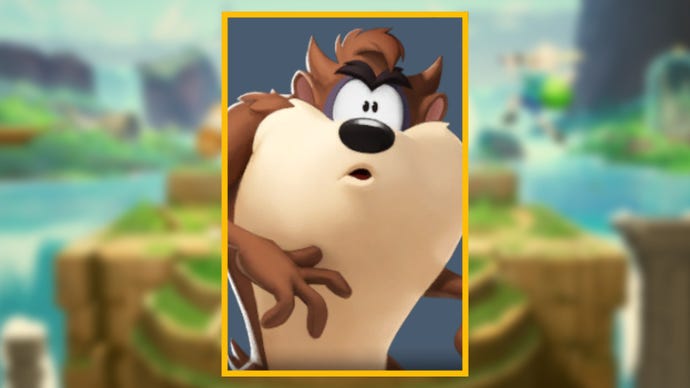 Taz's combos are annoying as hell. You might think his strength lies in eating his enemies and turning them into chicken (the latter is useful, for sure, for the healing effects bestowed on Taz and his teammates for attacking chicken-d enemies), but Taz's real strength is his quick attacks and his annoyingly spammable sideways tornado special. It's a bit like a less intense Finn whirlwind. The same is true of his dogpile, which can be used to great effect to throw teammates out of bounds, although that particular attack is on a cooldown, which lowers its effectiveness somewhat.
---
Arya Stark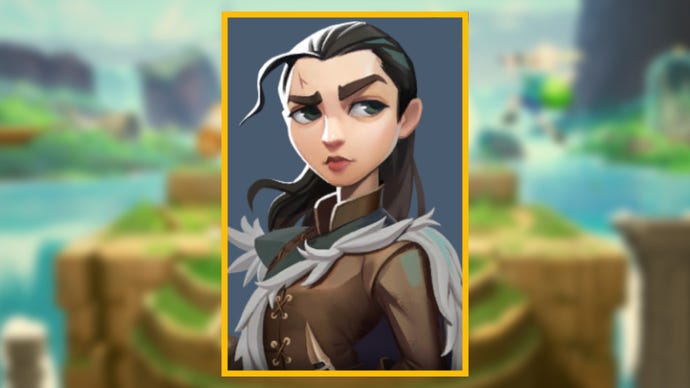 Arya feels a lot like Harley Quinn to me. They're both assassins, both quick and able to deal lots of damage in a short space of time. But while Harley has the extra traps and projectile attacks, Arya can backstab, and steal her enemy's face in order to utilise their neutral attacks. It can be tough to use Arya to the best of her ability, as her moveset isn't the most straightforward out there. But she excels in 1v1 scenarios, and her sideways special knife throw is a tremendously good attack, giving her armour break, mobility, and powerful harrassment all in one.
---
Morty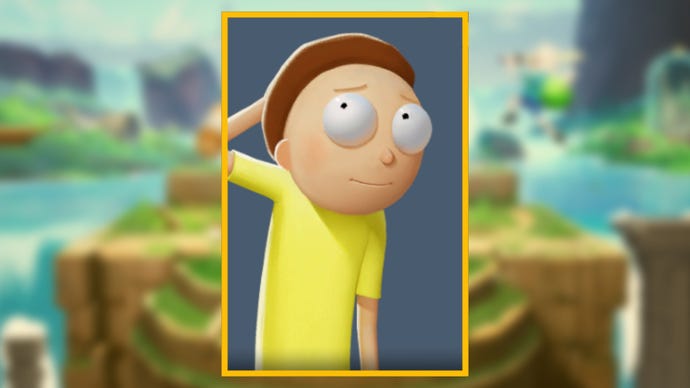 The first character to be added with the release of Season 1, Morty is classed as a Bruiser but thanks to his laser gun and complex ranged bomb attacks, he actually plays a lot like a Mage. He's a decent all-rounder with enough firepower to harass enemies at range, and his flying saucer renders him practically immune to being spiked, as long as it's off cooldown.
But that's the thing about Morty - he has a huge number of cooldowns to take into consideration for a Bruiser. There's a lot to keep track of, and Morty's damage output and overall effectiveness just doesn't quite justify how difficult he is to play well in his current state. He's still a dangerous character, but I don't think he's top tier.
---
LeBron James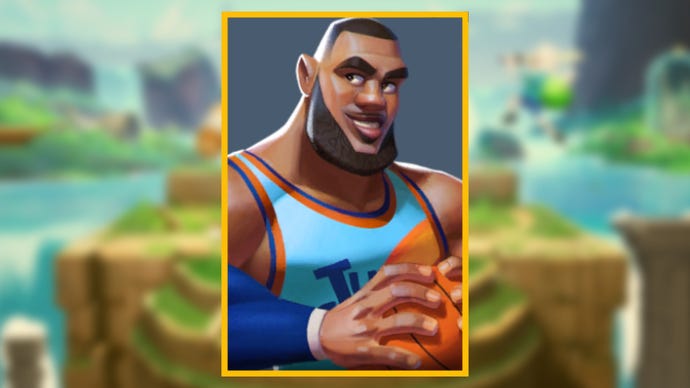 LeBron is definitely a tough character to master, with a very high skill ceiling thanks to the extra layer of moves he can pull off depending on whether he has his basketball or not. But the ball is also his greatest strength, because he can pull off some truly insane combos - the kind that just look unfair on the other player. He's not at the highest level simply because his attacks aren't exactly quick, and it takes a lot of skill to master him. But a good LeBron is one of the best out there when it comes to layering combos atop more combos.
---
Wonder Woman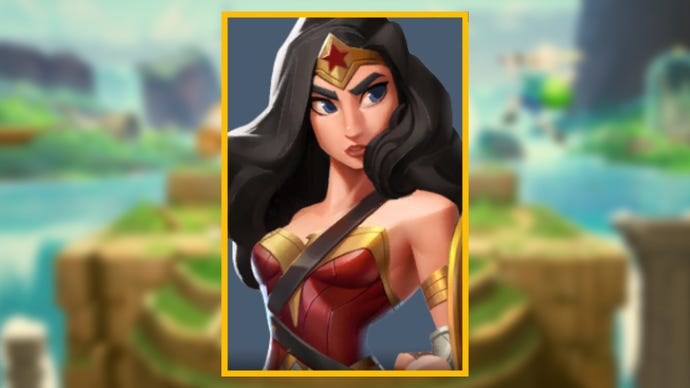 Wonder Woman's claim to fame is her shield, which she can hold to her side or above her head while in the air to block projectiles and make it almost impossible to spike her off the edge of the arena. She's otherwise a very straightforward character, similar in some ways to Superman but in my opinion with a slightly inferior moveset. She's still decent, with some moves that can situationally make for some great team plays. But overall, she's fallen a little behind the curve.
---
Garnet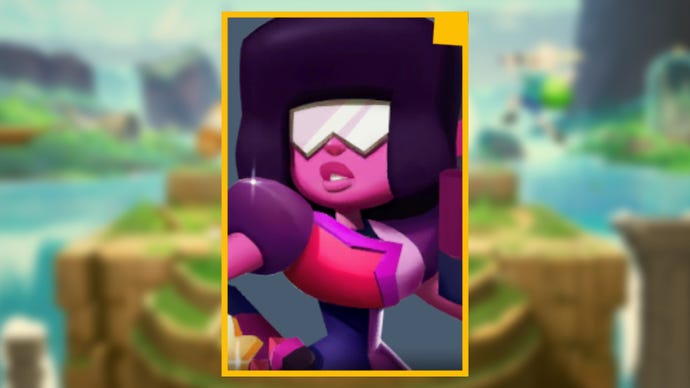 Garnet's main issue is that she isn't as fast as a lot of other characters, so her admittedly powerful attacks and combos require a lot of careful timing to get right, which is hard to pull off in the heat of the moment. I've seen some very good Garnet players making good use of combos to knock enemies into the air, then following it up with an upward special to catapult them off the screen. Overall, though, she's a mid-tier character in my opinion.
---
Iron Giant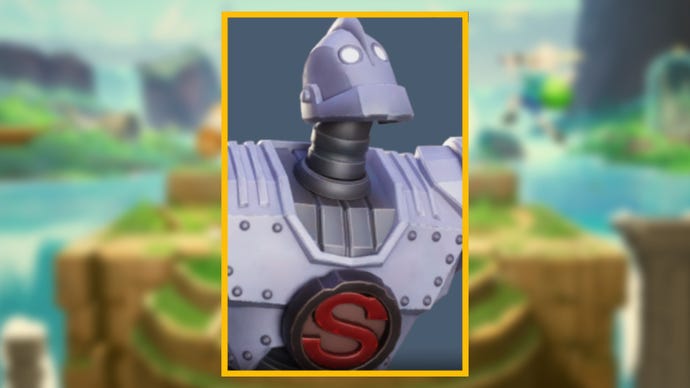 Iron Giant is possibly the trickiest character in MultiVersus to learn how to play well. His overwhelmingly large hitbox means it's just so easy to land hits on his metal frame, both melee and projectile alike. His fuel mechanic is hard to wrap one's head around at first, and serves as another barrier to entry for new players. He can certainly be used very well, with strong punches and kicks and an annoying downward air attack that sets everything below him on fire for decent damage-over-time. But overall he can't hold a candle to most of the other characters in the game.
---
Reindog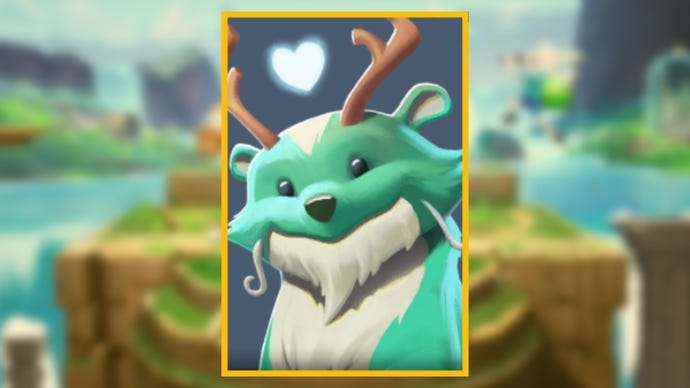 Reindog's large frame and heavy focus on team plays means he was always bound to suffer in 1v1s. But his call to fame teamplay skill - his tether which can pull teammates towards him to save them from death - is, I'd argue, not actually as useful as simply having two powerful characters on your side. Reindog can deal a fair bit of over-time damage if he's left alone, but both in melee and at range there are much better options in the roster.
---
Steven Universe
Steven Universe is, by many accounts, the worst character in MultiVersus right now. But I do think he can be powerful in the right hands, particularly at the lower levels of play, thanks mainly to his armour-providing bubble which stops enemies from dodging through him to the other side while it's active. His ability to create shield platforms is interesting but ultimately doesn't amount to much, and his attack combos are sadly just a little too slow and predictable.
---
Warner Bros. are making no secret of the fact that they plan on adding loads more characters over time, so rest assured that this tier list is far from final. We're expecting to see more tweaks and nerfs before the game declares itself officially launched in full. In the meantime, be sure to also check out our guide on the best Perks in MultiVersus.