MultiVersus "Open Beta" shutting down in June, relaunching in 2024
It's also waving goodbye to storefronts in April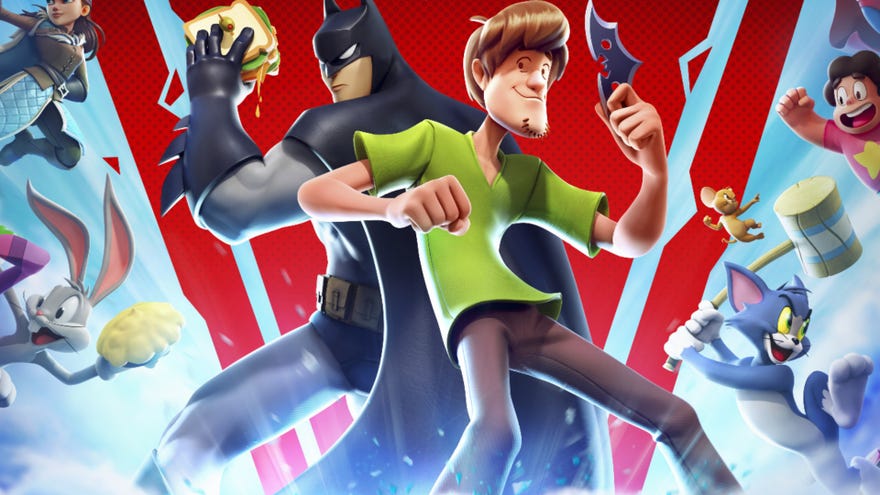 Warner Bros. crossover brawler MultiVersus is disabling online services on June 25th until the game's full launch in early 2024, developer Play First Games have announced. Two seasons deep, the studio say they're taking MultiVersus offline because it's been in Open Beta this whole time (I know, shocker), so an extended break will give them time to prepare for their proper launch.
MultiVersus, and its premium currency Gleamium, will be removed from digital storefronts on April 4th, although if you've installed the fighter before then, you'll be able to re-download it after that date and after online services sunset in June. Season 2 is also being extended until that June 25th date, letting you grind through the latest battle pass and complete daily missions.
During the lengthy downtime, players will still be able to access offline modes such as the training dojo and play locally with friends, but the team won't be updating the game until its relaunch. When that relaunch hits in 2024, players will keep all their unlocks - including characters, Gleamiums, and skins - but WB isn't offering any refunds for in-game purchases. You can check out the FAQ page for more details.
It's a spotty situation since MultiVersus never officially launched into a 1.0 release, but from my limited snooping (and by that I mean a lot of scrolling), the last time the game's Twitter account advertised the game as being in Open Beta was last August when they say that "Open Beta is just the beginning."
MultiVersus came out swinging when it kind of launched last year, blowing up on Steam and Twitch, even though that momentum has trailed off recently. The game was one of the better Super Smash Bros-likes - the novelty of beating up WB icons like Batman and Lebron James was just too strong. But the free-to-play game has been unusually quiet since the beginning of the year and the community has been somewhat lax about the announcement; they're probably hoping some extra time in the oven gives the game a needed boost.
In their announcement blog, the studio say they have a "clearer view of what we need to focus on", including a better "cadence of new characters, maps and modes… along with updated netcode and more matchmaking improvements." They'll also be "reworking" the progression system based on fan feedback.
MultiVersus is still available for free on Steam and The Epic Games Store until April 4th. The RPS Treehouse enjoyed it enough, slotting it into our list of the best free games, the best co-op games, and the best multiplayer games on PC - or at least it will be until April.