New Mob Of Mafia II Trailers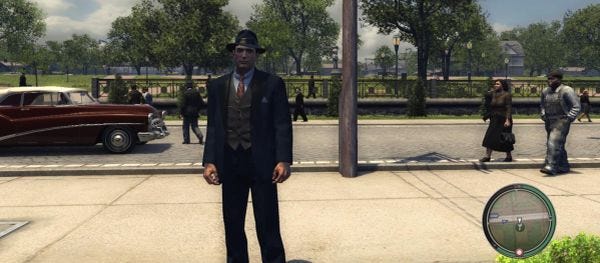 Ooh, ooh, it's Mafia II. That's the official song. I sing it because there are two more trailers, one of which features an interview with the splendid Director of Creative Production Jack Scalici. He discusses the story, the motivations, and the music. (If you want to read a lot more thoughts from Scalici, be sure to check out my feature on voice direction.) The second is an advert for NVidia. Oh, and don't forget to check out our recent preview of the game.
Here's Scalici:
I've mentioned this before, but I really cannot understand the logic behind aligning with one hardware manufacturer over another. Mafia II boasts unique special effects and physics if you had only thought to get an NVidia card when you upgraded your GPU six months ago. So, basically, fuck you if you have an ATI. Which I do. Thanks, Mafia II. In this video there's a lot of stuff about playing the game in 3D. And the APEX gubbins.