Buddy, You're A Vampire Slayer: Nosgoth Open Beta Open
Free to all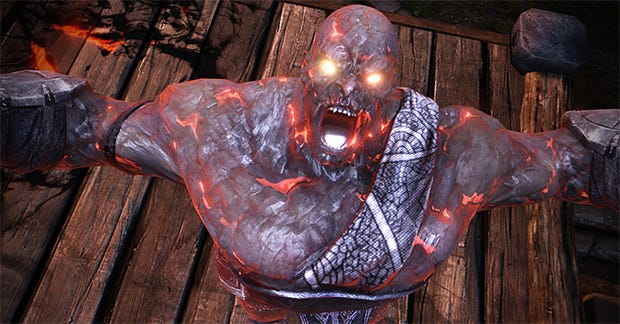 Fighty multiplayer vampire title Nosgoth (official site) has gone even more free to play than it already was. I.e. anyone is now free to play it, as it's just moved into open beta. I hadn't really been paying attention to this, because the words 'Legacy of Kain universe' cause me to question the purpose of human consciousness, but now I've finally had a look at some footage it looks kind of fun. There's a lot going on - grappling hooks, crossbows, flying dudes.... Don't know how it hangs together, but it's a spectacle.

Here's the open beta launch trailer, which shows off the various classes in the Square Enix/Psyonix game. I guess there'll also be an actual launch trailer some time, because trailer trailer trailer trailer.
You can grab the base game for free from Steam now. There are in-game purchasey things of course, with packs ranging from £11 to £32. I'm having a hard time establishing exactly what's in them just yet, though there's much talk of skins and banners.
Might take a look at this sometime soon. It looks sillier (in a good way) than I'd anticipated.