Op Fap Red River: Shifting Focus Trailer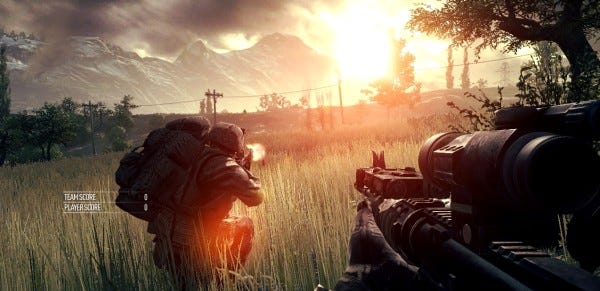 Here at RPS, we love the Chinese. Steam buns? Alright by us! The Great Wall? Heck of a wall, that. Mr. Miyagi? What a guy. But what if you hated the Chinese? Well, then I guess you'd get a kick out of the latest Operation Flashpoint: Red River trailer, which awaits you below and introduces the Chinese army as enemies. I want to go on the record as saying that while RPS will shoot the Chinese in Red River, we won't enjoy it. Nuh-uh. Not one bit. Thanks to Bigdownload for the video.

You know, I'm even half-inclined to agree with China's government-enforced MMORPG regulations that make sure kids won't want to play them for more than 3 consecutive hours by enforcing time limits as to how much character development you can do each day. But that's probably an article for another time, when I'm more awake.