Paradox Interactive acquire Age of Wonders 3 studio
Age of Publisher Acquisitions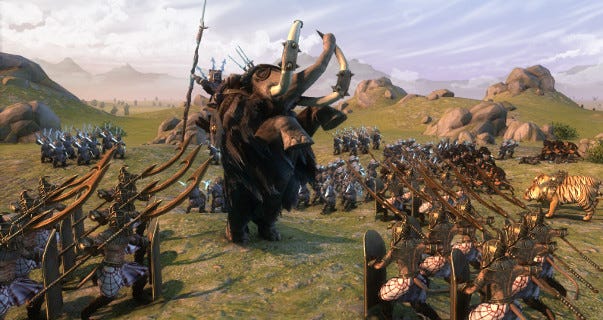 Paradox Interactive have acquired Age of Wonders 3 [official site] developer Triumph Studios, the pair announced today. It doesn't look like the sale is ushering in too many changes, however. Triumph's current team will remain with the studio, and all projects in development will continue, but now they'll be published by Paradox. No fantasy-themed Europa Universalis for us quite yet.
"Triumph Studios is a developer of our own heart," says Fredrik Wester, Paradox Interactive CEO. "They are world-leading within their niche and have built a large and dedicated community over the years, counting quite a few Paradox employees among their hardcore fans. We have great faith in Lennart, Arno and the Triumph team, and our main focus now is to ensure that they can continue to create their magic under new ownership."
The developer's last game was 4X strategy romp Age of Wonders 3, which mixed empire management with turn-based tactical combat featuring everything from dragons to huge engines of destruction fuelled by divine power. It launched in 2014, but has been expanded with some rather excellent DLC since then. They also developed the first two Overlord games, though the rights to that are owned by Codemasters and weren't part of this acquisition.
Here's what Adam said in his Age of Wonders 3 review a very long time ago:
Age of Wonders III could have been constructed in the golden age of turn-based strategy. In fact, given the competition it's going to have as the year goes on, it's an additional reason to believe that we might be heading for that golden age right now.
Speaking from the future, I reckon he was right.
Wester and Triumph CEO Lennart Sas are going to be hosting a livestream on Twitch later today, starting at 4PM CEST. You can tune in here if you fancy watching them chat about the acquisition.