Epic Games Sues Creator Of "Powerful" Paragon Hack
All's fair?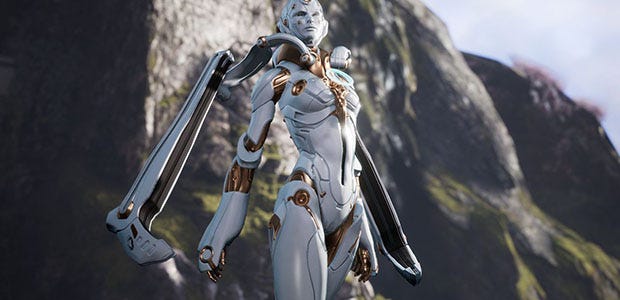 Last week Epic Games, the developers of the early access MOBA Paragon [official site], filed a lawsuit in the state of California over the creation of a powerful suite of hacks allegedly created by a German player. Including an aimbot, triggerbot, and 2D and 3D radar, the defendant, Robin Kreibich, was reportedly selling the hack online for a monthly subscription fee (via Polygon).
Now, creating and selling the hack isn't exactly what is getting Kreibich into hot water, but apparently he uploaded two videos in which he demonstrated the hack in order to advertise. When Epic Games filed copyright takedown notices for the videos on June 1st and 6th, Kreibich disputed the claims which, according to Epic's lawsuit, constitutes consent to be tried under the jurisdiction of the Northern District of California, where YouTube is located. And the path to properly suing Kreibich was laid. The developer is currently seeking reparations for copyright infringement, breach of contract, and unfair competition. In Epic's lawsuit, it alleges that the hack was advertised as an aimbot that "gives you full control over the game."
In the advertisement for the hack, which is still online, it reads: "Our hack is fully customizable for all your hacking needs. For example you can change the speed that the aimbot aims using Smooth Aim. This way you won't look like a hacker and yet be the best player in the game. You can limit the aim angle of the aimbot as well. Our 3D Radar and 2D Radar give you full overview of the map, you will always see an enemy! Our 2D Radar gives you the ability to see if there is anyone sneaking behind you. Even if you haven't checked the 2D Radar our Warning System will still help you out by telling you if an enemy is visible, can see you or is aiming at you."
According to Epic, these hacks and the videos Kreibich created have caused "irreparable harm" to the developer, and will continue to do so because of Kreibich's ongoing involvement with the hack. Because of this, Epic is seeking restitution and damages, including costs incurred from the lawsuit. They're also asking for the destruction of Kreibich's copies of Paragon, any derivative works (like the videos), and the hack itself. All of this has been requested to be handled via a trial by jury.
Being in what's basically a closed beta, it's no surprise that the developer is defending the game so aggressively, as the last thing they need is hacks ruining online play. Polygon also has the full filing, which you can read here.