Paratopic is low-polygon horror with high-stakes
Illegal VHS tapes and assassins and dream logic.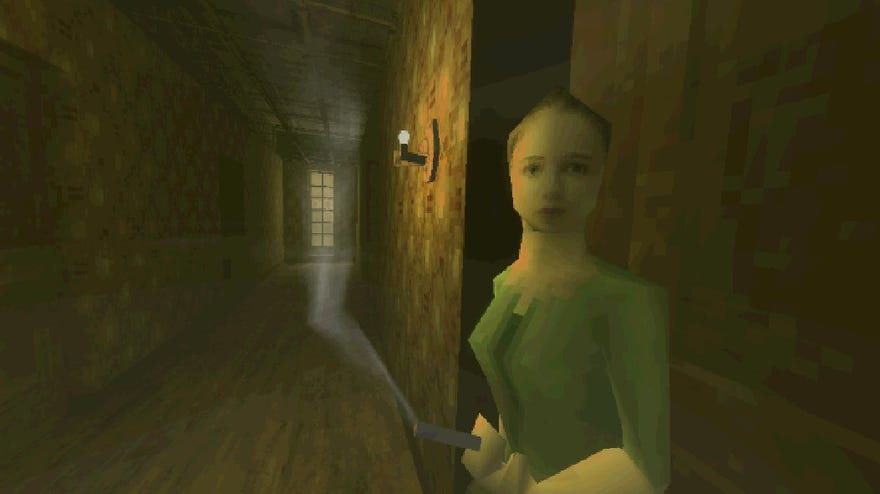 Look, who among us doesn't love a good weirdo Twin Peaksy, Lynchian nightmare game? Well, there's a new game coming out March 12 called Paratopic that hopes to a very 90s version of a fever dream trapped in a bottle of cough syrup. What we're saying is: we're pretty excited.
For the game's website, here's the official synopsis:
A surreal, grainy fever dream into the evening. An assassin prepares for her kill, a man is strong armed into smuggling contraband VHS tapes over the border and young girl finds the rusted remnants of illicit industry deep in the forest...
Out tomorrow, you can get the game on itch.io. Designed by indie developers Jess Harvey (Tangiers), Doc Burford (Game One), and composer Chris Brown (Lazarus Audio) have made something that seethes ambience.
Check out the trailer below.
*ANNOUNCEMENT*#PARATOPIC releases this Monday!

Journey through a surreal fever dream by myself, @ForgetAmnesia & @Lazarus_Audio.

Contact details, mailing list & a free OST sample:https://t.co/Ep5WHxBend#ScreenshotSaturday

(lool, bad edit software making my trailer janky) pic.twitter.com/tNLWkRPmap

— jess (@oysterFAKE) March 10, 2018
Maybe I'm feeling particularly excited by this new title because I just saw YouTuber 98DEMAKE churn out a gosh dang delightful low-poly remake of the PT trailer for the unmade Silent Hills. I want this. I want this so badly. Give it to me. Whose house do I need to stand outside of to demand it? (Yeah, I'm getting really need over a demake of a trailer for a game that will never exist. Video games, y'all.)
If you're in the mood for something in this genre you can play right now, maybe give Back In 1995 a whirl.