Phoenix Point features gruesome new mutant beasts in its latest trailer
The arm-bone's connected to the... gun-bone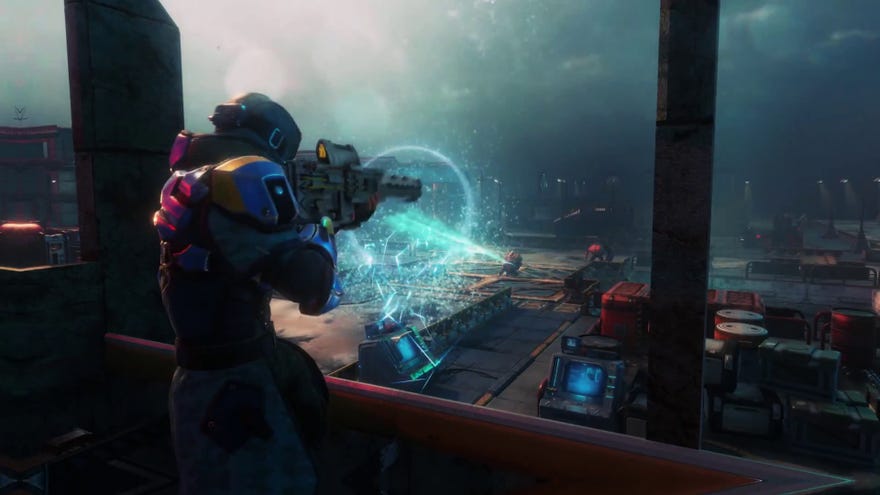 Even in the midst of a genre renaissance, Phoenix Point remains the tactics game I'm following closest, thanks to its mutating monsters, Valkyria Chronicles-esque shooting and X-COM Apocalypse inspirations. Snapshot's game (directed by original X-COM lad Julian Gollop) is really starting to take shape now, and the upcoming third early access build for backers will include an early version of its global strategic layer. Take a look at its shooting, its monsters and its strategic interface in the new trailer below.
While it's hard to deny that Phoenix Point looks a lot like Firaxis's XCOM 2, the trailer focuses on the differences. One of the biggest changes is that combat is less abstract. Bullets are physically tracked projectiles that emit from the barrel of a gun, and their spread is dependent on the shooter's stats and the weapon used. This means you can manually aim, and in a game where every enemy has multiple body parts that can be shot off or disabled (even in the case of humans), that's a big help, and very gratifying when you snipe the gun-arm off a monster at long range.
The trailer also highlights the mutation system. Older enemy types stay relevant through the campaign by developing new weapons, armour plates or utility body-parts, and the progression isn't strictly linear. Sometimes things will just mutate at random, or aliens will regress to using an older part. It also refreshes their look. A good call, if I'm going to be spending dozens of hours shooting them. There's also some new beasties on display, including quadruped aliens big and small, and I'm hoping I get to shoot at some of them in the new version soon.
Recent development blogs have had some fun stuff too, like this peek at the interior of alien hives. They have a distinctly deep-sea look to them, and some disconcerting biological structures. Who needs ladders when there's a strange alien spinal column growing out of the wall? There's also some gnarly looking cover made out of dead (hopefully) creatures of some sort. The trailer also has a glimpse at Sentinels - strange, defensive structures that come in various forms, although the one that looks like three faceless conjoined humanoids is easily the worst. Burn them all.
Phoenix Point is in early access and due for release in June 2019, although I wouldn't be too surprised if it slipped further. You can find it on its official page here, though cheekily only the $50 'luxury' edition includes early access builds. The new version featuring the strategic campaign map is due out some time "at the start of November", which should be in the next few days.