Piracy Is On Ubisoft's E3 Agenda: Black Flag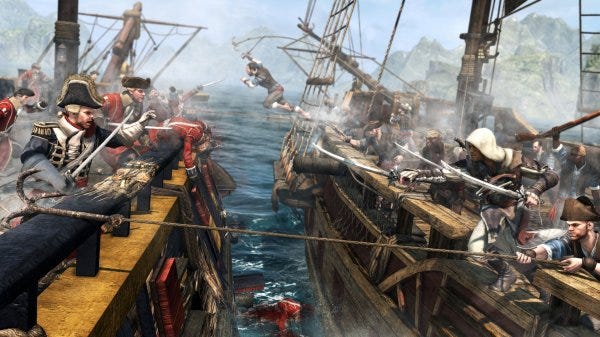 Ah, that joke is so old now. Anyway: Assassin's Creed IV: Black Flag is all piratey! That means boats and leaping about on tropical islands, which you can see happening the first gameplay footage from E3, below. I'm sure I'd be at least 70% more upbeat about this if I wasn't having to suppress my general cynicism towards this series of games.

Gameplay:


That camp takedown at 3:00 is pretty impressive, I suppose.
E3 footage montage trailer thing: