Playdead co-founder's next project is Somerville
It's a sci-fi action adventure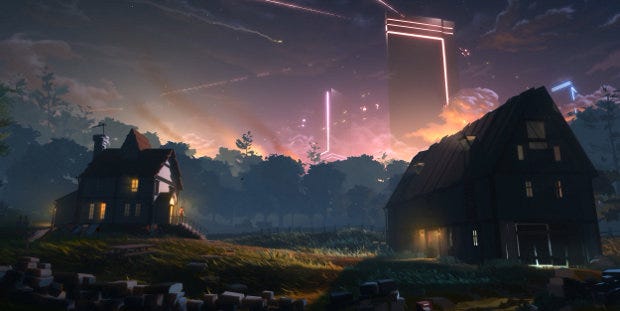 Not long after the launch of Inside, Playdead's Dino Patti left the studio he co-founded in 2006. A year on, he's returned with a new studio and a new collaborator: Chris Olsen, a feature film animator. They've combined forces to start Jumpship. Their first game, Somerville [official site], is a sci-fi adventure that Olsen's been working on since 2014. Check out the teaser below.
What is it with aliens hassling farmers? It's just rude.
Olsen, who has worked on films like Skyfall, Thor and The Avengers 2: Age of Ultron, has been developing the game as a side project until now. He's posted a slew of work-in-progress gifs and clips of Somerville on Twitter, too, offering up a clearer view of what the game might look like.
Details are sparse, but the the game is described as a "sci-fi action adventure that chronicles the lives of key individuals in the wake of a global catastrophe." It's obviously still in the very early stages of development, and Patti and Olson are currently looking for more programmers, designers and artists.
If you happen to be nearby, you can see our Adam in conversation with Dino Patti at Gamelab Barcelona on the 29th. And we'll have more on the site sometime thereafter.