Quadrilateral Cowboy's Code Is Now Open Source
Hack the hacking game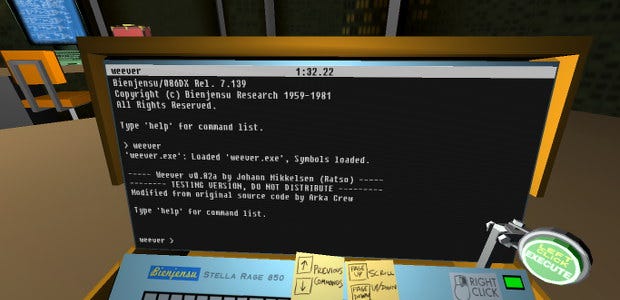 Quadrilateral Cowboy is built on the Doom 3 engine, which was released long ago under GNU General Public License that states that derivative works must also be released under the GPL. The result? Quadrilateral Cowboy is now open source, meaning you can hack at the source code for the first-person hack-and-heist sim.
The QC FAQ now includes download links to the source code, which is written in C++ "and includes the solution files for Microsoft Visual C++ 2010." I understand what half of that means.
Quadrilateral Cowboy released with Steam Workshop support in place, allowing users to make their own maps for the game, but the source code obviously opens more options for people hoping to extend or change the game. For his part, developer Brendon Chung is already planning on releasing 'deleted scenes' sometime in the next couple of weeks.
That's a good thing, as one of my criticisms of the game was that it felt like it was over too soon. If people can make new reasons to return to its world - the best thing about it - then I'll be happy.