Remembered Realms: Neverwinter's Beta Starts Today-ish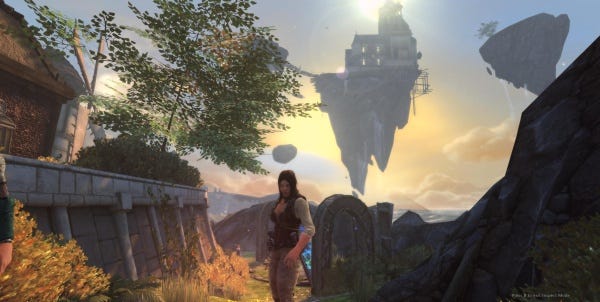 Neverwinter goes into a proper open beta very soon (today in fact, for those with the head start, 30th for the plebs), and we'll finally be able to have enough time with it to properly get to grips. The all-too-short beta weekends have shown a game that's definitely bursting with potential, not least because of the Foundry in which users can create their own in-game quests and campaigns for others to play. Also, today is the day that Perfect World release the one billionth trailer for the game! Congratulations all involved.
This one's all about devils. They don't seem to be very nice.
So those who've paid for the Hero Of The North Founder Pack should get beta access today. Those who got the cheaper Guardian Of Neverwinter Founder Pack get in on Saturday. And then the hoi polloi can pile in to the free-to-play game on Monday. Of course those packs aren't cheap - like, crazy not cheap. To get in today costs $200, also getting you a bunch of unique in-game stuff For Saturday it's still a hefty $60, along with some different in-game guff. But, as they recently pointed out, playing the game could save you tens of millions of dollars! (They are joking, irony sufferers.)