Röki does a terrifyingly good bathtub Geralt impression
Witchy bath times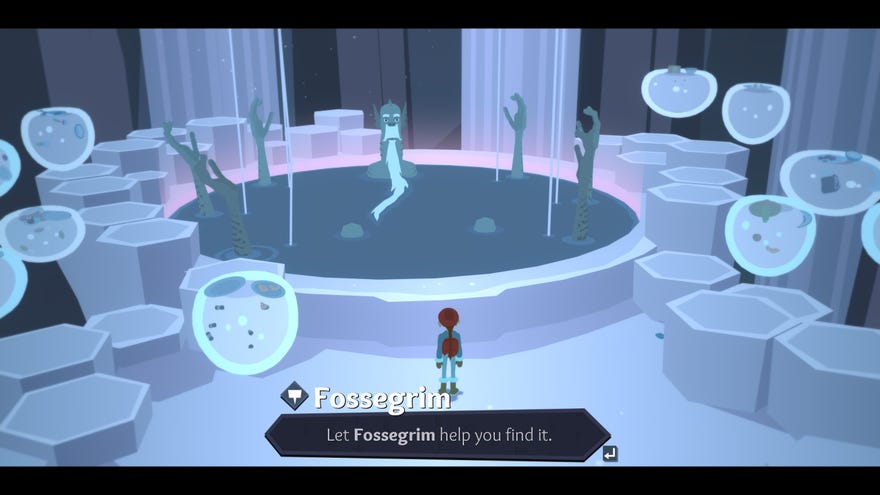 About half through the second chapter of Polygon Treehouse's lovely and rather excellent adventure game Röki, you encounter a strange, sentient pair of rocky, light blue hands that beckon you inside a cave. If it were me, I'd probably run a mile if I saw four stone fingers crack and pop into a makeshift bridge across a steep gorge, as I'd be half terrified they'd snap back to life and grab me halfway across. Luckily, no such misfortune befalls Röki's young heroine Tove, but as soon as I stepped inside this strange, cathedral-like cave, I could tell something was amiss. Not only was there a giant bathtub in front of me, but the creature inside it also had long white hair. Is that...you, Geralt?
Read the rest of this article with an RPS Premium subscription
To view this article you'll need to have a Premium subscription. Sign up today for access to more supporter-only articles, an ad-free reading experience, free gifts, and game discounts. Your support helps us create more great writing about PC games.
See more information