Russian Borderlands 2 Is All Fixed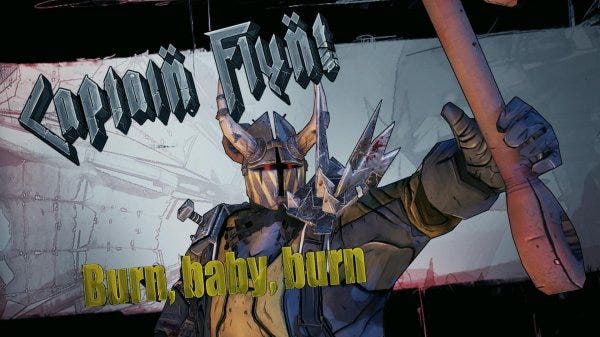 Yesterday we reported how gamers in Russia and bordering countries had received a peculiar version of Borderlands 2. It was in Russian only, and region locked so it was not possible to play with people from other countries. That was strange enough, but more odd was that this was also being distributed to non-Russian-speaking former USSR nations, which didn't much impress people. The good news is, it's now all being sorted. 2K have ensured that customers both in and neighbouring Russia will have access to the international version of the game as well.
It seems this has arisen from a conflict with the game's distribution by 1C, who are publishing a version that's incompatible with the 2K-distributed game. But this is being addressed by 2K, who are updating PC versions of the game, both retail and digital, to be a bundle containing both forms of the game. While the two still won't play together, customers in the region can choose which version to play, meaning those who don't speak Russian will definitely have access to the international (English, French, Spanish, Italian, German) languages, and be able to play with everyone else.
They have also clarified that the Season Pass and DLC will now work with the bundled game. So that really is all the issues cleared up, just a little late. Hopefully the debacle means that 2K won't make this mistake again, and the lesson is learned that relying on IP addresses to region lock games is never a good plan.
Here's the statement we received from 2K in full:
"2K Games and 1C Company have updated the PC versions of Borderlands 2 that are purchased from both retail locations and via digital distribution in Russia, the Baltic states, and CIS territories. Consumers in these countries will now receive a bundle that contains both the 1C Russian language version of Borderlands 2, as well as the 2K Games worldwide (English, French, Spanish, Italian, German, and Japanese) version of the game. This gives consumers in these countries the widest range of options to both choose their preferred language and play with their friends across the world.

Though the 1C and 2K versions do not support cross-version play, consumers can install both versions and have the option to play each. Additionally, Borderlands 2 Season Pass and DLC content purchased in these territories will contain this bundled format content. We thank customers for their feedback as we continue to work to provide the best products we can offer worldwide."