Sanctum Gets 4-Player Co-op, 75% Off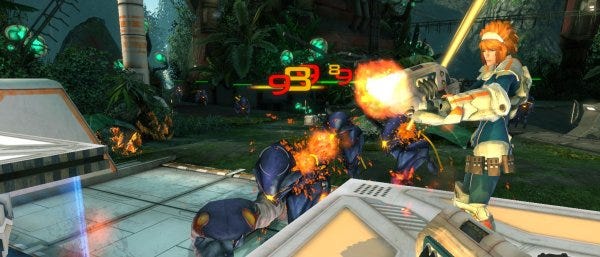 You might remember that scintillating pretty FPS-tower defence hybrid Sanctum rather tickled our fancy. Quinns said: "It's the single best tower defense game I can remember playing since Defense Grid: The Awakening." And it was already co-op, but now it's 4-way co-op thanks to a new patch. And even more enticingly it's now 75% off in the Steam summer sale. £2.50! That is only 250 pence more than it would be if it were free.
Watch the trailer below for further elucidation, and go read the Wot I Think if you need further convincing.