Serious Sam 4 trailer visits Planet Badass
AAAAAAAAAAAAAAAAAAAAAAAAA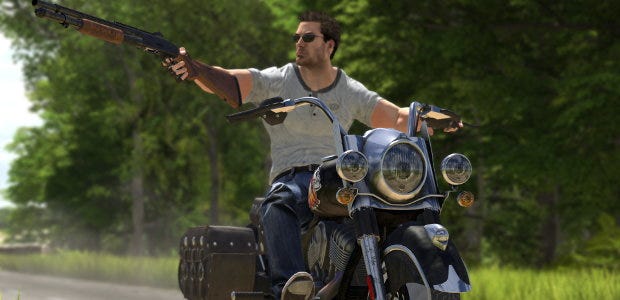 The unpausing yell of a headless bomb-handed man charging towards me should fill me with dread, and yet I'm happy to see the daft gits again in a new trailer for Serious Sam 4. Four years after the game was once due to launch, developers Croteam are finally starting to open up more about their frenetic backpedalling first-person shooter. It's called Serious Sam 4: Planet Badass now, for starters, in case anyone missed how daft it's all meant to be. And it seems to be leaving deserts behind, venturing into lush countryside. Here, watch this morning's new trailer.
I'm up for that foolishness.
Croteam don't reveal too much about the game, saying that they're saving the marketing blast-o-rama for E3 in June. However, the few bits of text they do sling around mention hordes of enemies, explosions galore, and one-liners, and teases of "a brutally bigger scale" - with "not a single desert level".
Serious Sam 4 is coming via Steam. It was once due in 2014 but Croteam made a load of other games instead, from philosophical puzzler The Talos Principle to VR versions of Serious Sam. Wisely, Croteam now say nothing about when it might be out. When riffing off Duke Nukem, you don't want to follow his footsteps too closely.