Bombhands: Serious Sam Kamikaze Attack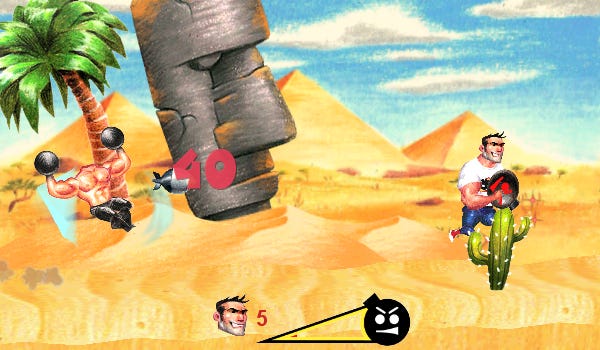 Serious Sam: Kamikaze Attack! It's a Unity based horizontal platformer. You're in the role of one of the series loveable Headless Kamikaze's, chasing after our man Sam.
It's all very polished, and I've just spent a sadistic ten seconds or so in the menu, making dudes blow up by clicking on them. Fun stuff.
My high score on the first level is 13,407. There's three levels in total, the first has you dodging rockets, and firing them back by kicking them in mid-air. The second has you doing the same to avoid bouncing bombs, and the final level is a showdown with Mr Serious himself.
You have to be careful using your flying kick though, because it adds to your rage meter. It's it overfills, you're treated to a bloodcurdling scream, and your Kamikaze explodes, only to be instantly replaced by another. Until your run out of lives.
There's a double jump too. What more could you want?
It's made by Be-Rad Entertainment. Good job, you.
Edit: Oh, this is just a demo. radisham from Be Rad shares in the comments: "The full game will have 40+ levels and several endless modes." Can't wait.