Sir, You Have Reached Your Kickstarter Goal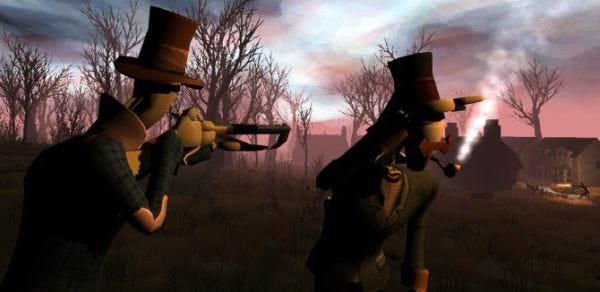 It's rather of note that Sir, You Are Being Hunted is being developed by Big Robot, a team led by one Jim Rossignol. Who happens to be an owner and editor of Rock, Paper, Shotgun. BIAS.
And so it is that Big Robot are rolling around in Queen-faced money. Bar sociopathic lunatics withdrawing pledges, Sir, You Are Being Hunted will be receiving the £40,000 they so politely asked for, and therefore should have the funds to complete the game. So long as Jim doesn't bet it all on a horse or something. And quite significantly, there's still 25 days to go. They've also updated with some new footage, which you can see below.
Stretch goals will likely be announced soon, since there's still a good three and a half weeks remaining to see their socks increasingly filled. And this is what it's funding:
Jiiiiiim - can I borrow a fiver?