So Soon? Borderlands DLC Incoming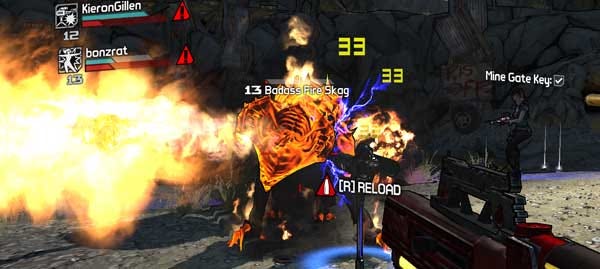 There's still a week until the thing goes on sale, but seems Gearbox/2K are confident enough in their impending shooty-bang-bang/looty-grab-grab game that they've already confirmed its first DLC.
You'll never guess what it's about. I mean, it's not like it could be zombies - that undead horse has already had a brutal flogging everywhere else.
It's zombies.

2K Games announced today that the first piece of downloadable content for Borderlands™, The Zombie Island of Dr. Ned, is planned for release later this year for all available platforms for $9.99. The Zombie Island of Dr. Ned is in development at Gearbox Software and is the first in a series of downloadable expansions that will enhance the Borderlands mayhem in fun and exciting ways.

Tasked with keeping the workers of Jakobs Cove alive, Dr. Ned (who is not related to Dr. Zed from Fyrestone) does his job a little too well, creating zombies and other abominations that now run rampant in this region. Players will have to work alongside Dr. Ned as they embark on a quest to cure the inhabitants of Jakobs Cove in this full-fledged expansion filled with new enemies, new quests and rare loot drops.
So there you go. While I'm pretty zombied out of late, I am curious to see how Borderlands does its deadheads. Slow-moving enemies wouldn't be much of a threat to the player, while the game (based on the Arid Badlands stretch I'm allowed to talk about) opts for reinforcements-spawn-from-nowhere enemies rather than massed on-screen hordes. So this does suggest it'll be Borderlands trying something a little different to its norm. As it should, given this add-on is asking quite the pretty penny.
Addendum - zombie stuff seemed a lot less wearyingly omnipresent when it at least didn't always include the word 'zombie' in its title. It's a shame that even this last vestige of subtlety has been lost of late.