Space Marine Demo Live, Not (Officially) In UK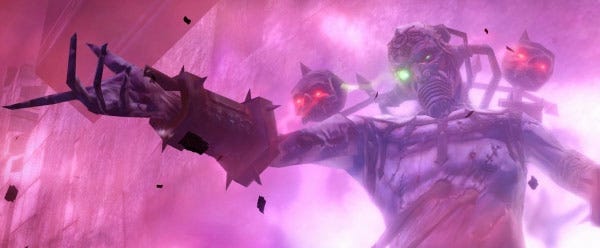 The demo for Warhammer 40,000: Space Marine is now live on Steam, unless you live in the UK, where it is mysteriously absent. I've contacted THQ again to ask why this might be.
It can apparently still be downloaded in the UK via this link.