Space Marine's Mysterious Steam UK Absence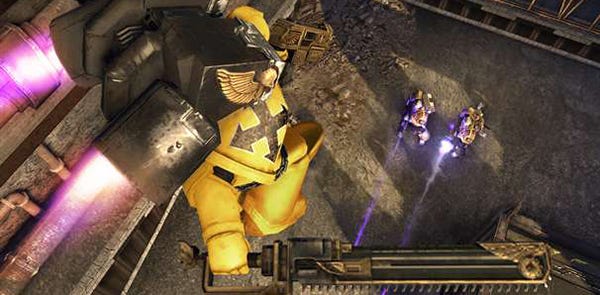 A lot of people are asking us to find out why Space Marine - and its demo - have disappeared from Steam in the UK, despite being a Steamworks game. I.e. it is not for sale on the download service that it requires in order to run. Whaaaaaaat. We've tried to get to the bottom of this, but all we can get is a No Comment - we'll update with more if we can get it. I have my theories, but it would imprudent to share them without evidence. Sorry about that: what a ridiculous and frustrating situation. Especially as the UK has already had to wait several days longer for the game than everyone else, thanks to conniving dunderheads in the retail industry.
In the meantime, if you acquire the PC version of the game from anywhere else, rest assured you can still activate and play it on Steam despite it being invisible on the store. This includes Direct2Drive and Gamersgate for £35 each, but retailer ShopTo.net is selling the Steam activation code directly for an eminently reasonable £23. Given the net result wherever you buy the game is that you have to activate it on Steam, it seems sensible to pick the cheapest route you can find. Anyone spotted a better deal?