Squad, A Tactical FPS From Ex-Project Reality Folks
Between arcade and sim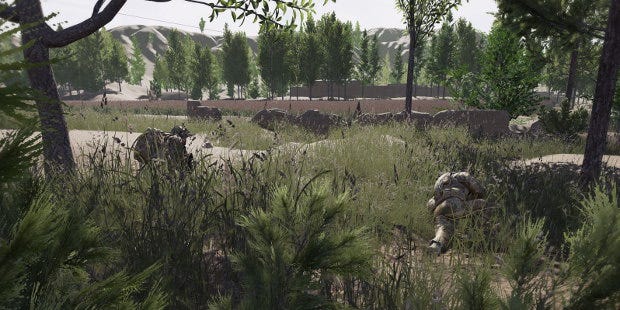 A standalone sequel to the popular Battlefield 2 and Arma 2 realism mods Project Reality was announced back in 2013, but we've seen little of it since then. Separately, however, another group of folks who worked on BF2's Project Reality have banded together to make a tactical FPS they hope will be "the spiritual successor to PR in everything but name."
They call it Squad [official site], which will cause trouble with our tagging system because, y'know, that's also the name of the studio behind Kerbal Space Program. No one ever thinks of me. But here, come watch videos and read words and things like that.
The Squad Development Team explain that the game "seeks to bridge the rather large gap between arcade shooter and military sim". They're planning modern military action with 100-player battles, vehicles, chain of command communication jazz, objective-driven shooty shoots, and all that. Here, look at some of those things:
This comes from its Steam Greenlight campaign, which it recently sailed through in only one week. They have a few actual gameplay videos, but they're scrappy old things that are probably not super informative about what the game now is and may be.
As for the Project Reality connection, they say, "Officially, we have no formal connection. There is an effort at a non-commercial PR game called PR2 which we hold no affiliation with. Generally speaking though, nearly all of our developers are retired members of the core Project Reality: BF2 development team ..."
They expect to release Squad in "early 2016" and do plan a crowdfunding campaign to reach that.