Suda 51's The Silver Case Remaster Gets Debut Trailer
A Suda51 joint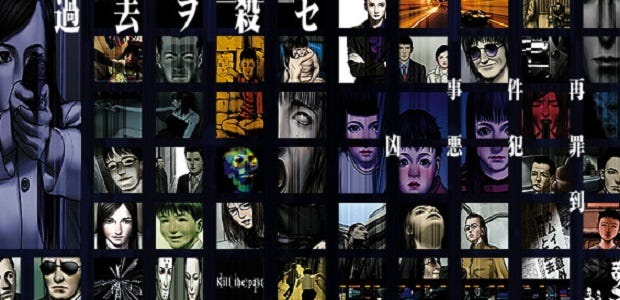 Grasshopper Manufacture is bringing back The Silver Case [official site], Suda51's debut game, this time remastered in HD. The game just got its first trailer, giving us a much better glimpse of what the remake is going to look like. See for yourself:
The Silver Case is unusual among Grasshopper Manufacture's other projects. The game is more of a point and click murder mystery adventure rather than a wacky action title like Lollipop Chainsaw or No More Heroes. The story focuses on a devious criminal named Kamui Uehara, who was linked to a number of suspicious murders 20 years ago. When a shooting occurs, the case is opened back up, and Uehara is the main suspect.
The Silver Case was originally released exclusively in Japan on the PlayStation in 1999. The game never made it abroad due to the difficult task of localizing a Japanese text-based game. Over 15 years later, the English-language PC remaster will introduce the game to western shores for the very first time. From the trailer we can glean that Grasshopper has revamped the character designs and given The Silver Case an updated soundtrack.
The Silver Case is expected to launch this autumn on Steam and Playism.