Watch 40 Minutes Of Sword Coast Legends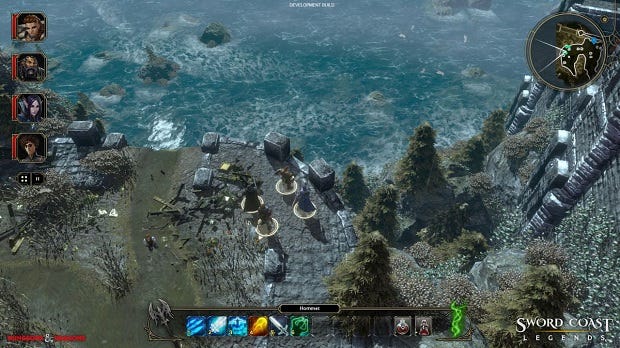 Seeping out from the D&D fantasy maw from whence all RPGs come is Sword Coast Legends [official site], a new action role-playing slashy-slashy project which expands on D&D's famed Forgotten Realms setting. You may remember me mentioning it earlier in the month when news arrived that its PC release would be delayed until September 28th. Here I am again, this time a harbinger of happier news - and there's 40 minutes of game footage below.
If you're feeling especially hungry for isometric savagery then you can get access to the game as early as September 11 so long as you pre-order. The head start happens in three phases which are dependant on which edition of the game has been pre-ordered. Stage one, which is for the Limited Edition Collector's or Campaign Collector's packs, starts September 11 and runs until the 13th. The second access period runs from September 18-20 for all pre-order customers - both sessions will focus on the Dungeon Master campaign creation and dungeon crawl modes.
The third and last early access session runs from September 24-29 and contains all previous content, as well as story campaign access for Design Council members.
Sword Coast Legends is available for pre-order from Steam for $34.99. Digital Deluxe and Collector's Edition are also available for pre-order for $59.99 and $239.99, respectively.