Tekken 7 finally brings the fight to PC
At last!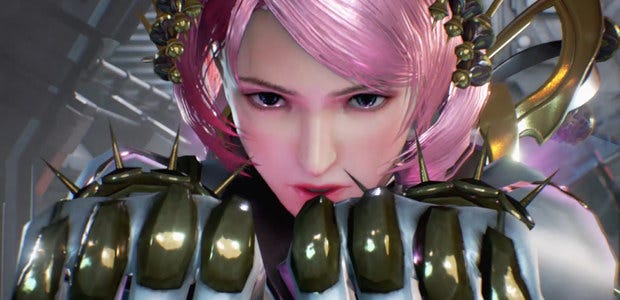 Slam a body down and kick it all around: Tekken 7 [official site] is now out on PC - and on the same day as its console release. Yes, that console holdout fighting game series could no longer resist coming over to give us a swifting kicking. Tekken, I'll explain for those who missed its console and arcade instalments, is a fighting game which looks like it's set on a 2D plane but uses advanced 'three-dimensional' technology to let players move sideways. It's also flipping ludicrous, with a cast including bears, an anime android, a Bruce Lee knock-off, cyborgs, a vampire, a ninja, a popstar. Smashing!
Tekken started way back in 1994 but 7 is the first to come to PC. We have seen some of its characters Street Fighterified in Street Fighter X Tekken but that's not the same. And I suppose some of 'em have appeared in Mugen and other unofficial games - also not the same. No, this here is actual, proper Tekken.
Along with a singleplayer story mode, Tekken 7's solo offerings include arcade scraps, a practice mode, fights to win more costume pieces, and "special battles" with altered rules. It's also got local multiplayer, and online multiplayer with modes including ranked play and an eight-player Tournament mode. Here, this trailer gives a run-down of features:
Heck yes you can dress your fighters up.
Tekken 7 is £39.99/49,99€/$49.99 on Steam. Looking at player reviews, it seems a sturdy PC version. Bandai Namco are also selling a season pass for £19.99/24,99€/$24.99 with the promise of two extra characters, an extra mode, and oodles of dress-up bits.