TERA Still Coming Out, Apparently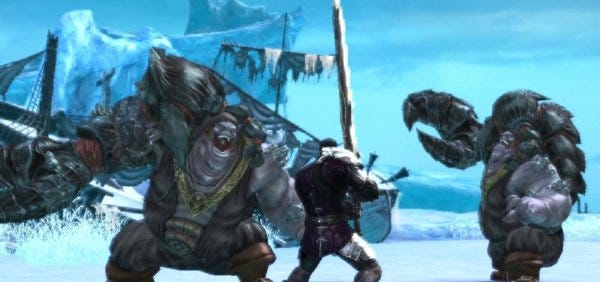 A couple of days ago a friend asked me "what ever happened to that TERA game? It looked pretty." It certainly did look pretty, and I can see why he lost track of it, because I had too. It wasn't actually the prettiness that they were touting way back when we first looked at it in February last year, but more the "action combat". There's a bit of that illustrated in the second trailer, below, but I'm still not enormously convinced it's a world away from other MMOs, and this blighter is going to be up against Guild Wars 2, which I don't envy for it.
Anyway, it is still coming out, in Spring 2012.