Texts from Rezzed
Snapshots of the day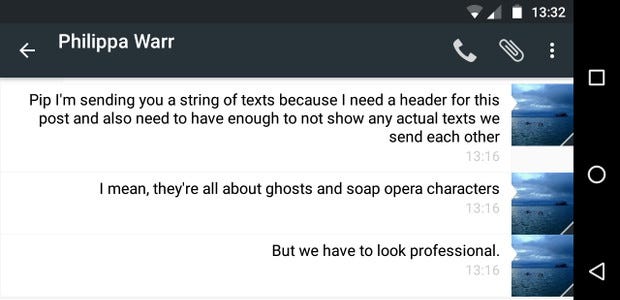 EGX Rezzed 2017 is now underway in That London, filling Tobacco Dock [nb: offers neither boat trips nor fags -ed.] with games, talks, and lights for three days. We're Rezzed's official "media partner" so we've dispatched Pip, Adam, and Graham (and, soon, Alec) to poke around, host some talks, interview some developers, look proud of our 'Cave of Wonders' showcase, cast a live pod, and go to the pub on official RPS business. To slack off, in other words. To ensure they continue generating content while on this holiday, I'm making them send me updates throughout their day.
17:27 - Pip
Pip: Also I glitched through the scenery in Scanner Sombre
Alice: How do you even tell?
Pip: There
Alice: I'm looking at it and... how do you even tell?
Pip: The universal language of stuck on rocks movement juddering
Alice: It looks nice.
Pip: It's very pleasant but I'm not sure how much has changed since the prototype last year
Pip: Some ui stuff and the environment is a bit different but it doesn't seem to be more of a game yet
Pip: I'm chatting to them about it tomorrow I think so perhaps I will find out
Alice: Game: possibly. Art: QUESTION MARK?
Pip: Game: question mark, colours: multiple
Pip: So do you think my all access pass will get me onto the boat?
Alice: Do they actually have a boat?
Alice: Wait, do they have tobacco too? Maybe I've told some fibs in the post.
Pip:
?
Alice: Is the figurehead holding a tray of hors d'oeuvres?
Pip: MAYBE
15:52 - Pip
Pip: I just did my session!
Pip: It was really nice and I think the people there enjoyed it :)
Alice: I watched! It was great. One Twitcher had to look up what owl pellets are and instantly regretted it.
Pip: Lol!
Pip: I am pleased that this is my contribution to Twitch chat
Alice: Another life touched
15:27 - Adam
I have spent far too much of my time today throwing the heads of gods and exploding pies at people. Oh my Godheads [official site] is a lovely lovely thing.
14:45 - Pip
Pip: Nearly!
Alice: Is the chat inside a big Cadbury Dairy Milk Buttons egg?
This is the chat with the Knights and Bikes devs at 3pm, which will be streamed on Twitch too.
13:16 - Alice
Alice: Pip I'm sending you a string of texts because I need a header for this post and also need to have enough to not show any actual texts we send each other
Alice: I mean, they're all about ghosts and soap opera characters
Alice: But we have to look professional.
Alice: And this certainly will
Alice: So Rezzed, yeah?
Pip: ALICE
Pip: I WAS IGNORING YOU BECAUSE I FOUND THE MEGAQUARIUM BOOTH [official site]
Alice: !!!
Pip: IT WAS ABOUT 50% PROFESSIONAL AND 50% THIS IS EVERYTHING I THINK ABOUT FISH RIGHT NOW
12:25 - Pip
ALICE I AM PRETENDING I AM AT HOLBY CITY
You play as the scanner person shouting out where the person needs to be treated and with which vaccine or you play the person doing the vaccinations
It's called Vaccination
11:16 - Adam
RPS presents sport! Football! I am coaching from the sidelines.
11:06 - Pip
Pip: ALICE
Pip: Adam is already hogging Everything at Rezzed
Alice: EVERYTHING?
Alice: Adam come on, there are thousands of people who want a go.
A few Rezzed day tickets are still left for today and tomorrow, as are a few three-day passes. Have a look.
Our first devchat will be with the Knights and Bikes gang at 3pm. If you're not at Rezzed, you can still watch it on Twitch.