Team Fortress 2's Workshop Now Accepts Merchandise
Valve believe in magic. Also money.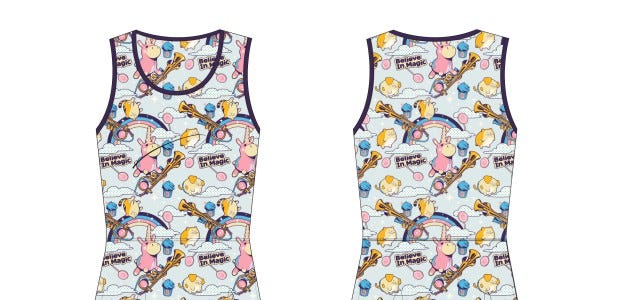 Team Fortress 2's Steam Workshop is a font of creativity, introducing all manner of new models and maps to the now seven-year-old multiplayer shooter. But what if you're tired of new guns in-game and instead want more real world materials you can stick to your wall or wrap around your meatform?
Valve are now accepting Steam Workshop submissions for proposed TF2 merchandise. Anyone can submit a design, the community will then upvote/downvote as is their wont, and then Valve will swoop in and select the most popoular few for production and distribution via WeLoveFine. As always, the original creator receives a cut of the profits, and players get new dresses to wear like the one above.
The official Team Fortress 2 blog explains:
For decades, humanity looked at the common baseball hat and just saw a thing you put on your head. It took a special kind of person to look at it and think, "I could attach beer cans to the sides of that thing so I'll have my hands free to hold two additional beers." It took a special kind of person to look at a t-shirt and realize, "I could draw a tuxedo on that t-shirt and trick people into thinking I'm wearing a tuxedo."

Who were these people? Drunk idiots, mostly. But also visionaries. And now we're giving the Team Fortress 2 community the chance to join that pantheon. How? By submitting your t-shirt and poster designs to be voted on by the Team Fortress 2 community. Simply navigate to the 'Merchandise" tab in the Team Fortress 2 Workshop.
And then the TF2 Workshop FAQ actually explains, outlining the nature of the licensing agreement with WeLoveFine and noting that the selected merchandise will be available to buy from WeLoveFine and/or the Valve Store and/or other places.
The Team Fortress 2 Workshop's merchandise category is already filling up with t-shirts, posters, mugs and plushies, so take a look.