The 1TB WD SN850x, our top PCIe 4.0 SSD, is down to an unbelievable £64.99 at Amazon
That's £30 cheaper than it cost earlier this month and a historic low price.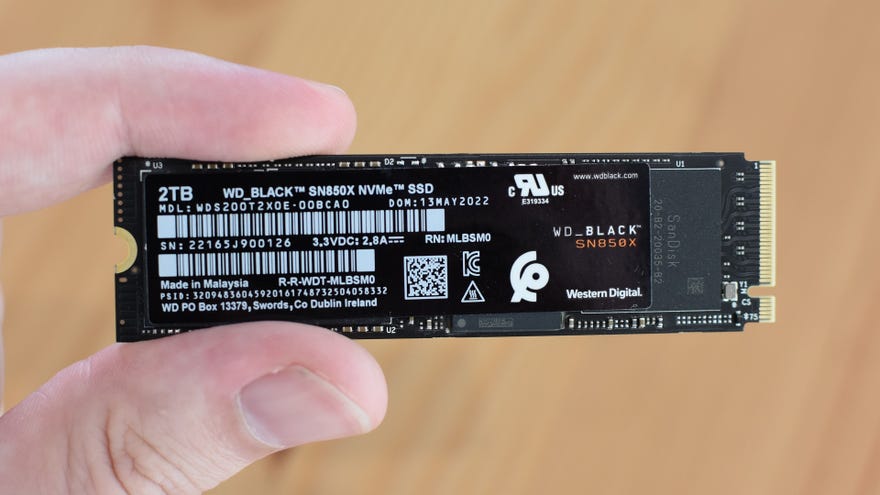 Wow, this is a good one. The 1TB WD SN850x, our best PCIe 4.0 SSD for gaming, is down to £64.99 at Amazon UK - after costing £95 earlier this month! This is by far the cheapest price we've ever seen for this model and an incredible deal for the level of performance it provides.
The SN850x sits alongside the Samsung 990 Pro as the fastest gaming SSD on the market right now, even beating out early PCIe 5.0 SSDs in real-world tests. Both are great options, but given that the 990 Pro is just fractionally ahead and this is much cheaper, then the SN850x makes a ton of sense.
Here's a passage from the WD SN850x write-up James did for the best gaming SSDs piece, focusing on how the SN850x compares to its predecessor, the SN850:
Most importantly, the SN850X is much faster in games, and faster than every other SSD we've tried outside of the Samsung 990 Pro below. Taking only 6.7 seconds to load a Shadow of the Tomb Raider save, it shaves nearly three seconds off the Black SN850's time, and clearly beats other premium PCIe 4.0 SSDs like the Kingston Fury Renegade (9.6 seconds) and PNY XLR8 CS3140 (7.3 seconds). In the CrystalDiskMark benchmark, its 3187MB/s random read speed and 4261MB/s random write speed results show an outstanding suitability for games and general PC usage alike.
Overall then, the SN850x an awesome SSD for anything from your main OS drive, game storage and even high-end content creation workloads, where its TLC NAND flash, DRAM cache and high-end controller combine for brilliant sustained performance.
This discount verges on misprice territory, so I'd highly encourage you to pick up the SN850x while it's available at this extremely competitive price!