The AMD Ryzen 7 5800X3D remains one of the fastest gaming CPUs - and now it's down to £281
Update: now cheaper at Amazon UK.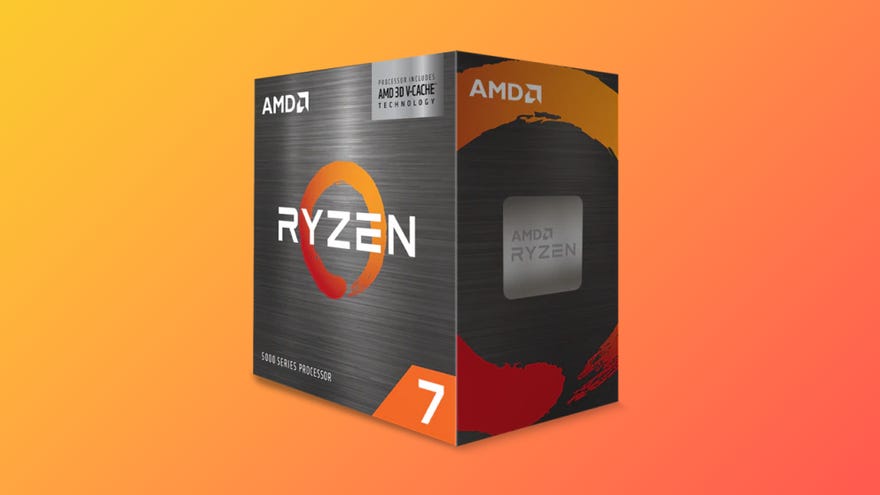 The Ryzen 7 5800X3D remains one of the fastest gaming CPUs on the market, and the release of Ryzen 7000 X3D CPUs has pushed prices down even further on the best option for existing AM4 motherboards and DDR4 RAM.
The 5800X3D is currently cheapest at Amazon, where you can get the processor for £281. That's the cheapest we've ever seen this highly-respected model.
So why are we excited about this CPU more generally? In short, the 5800X3D is the fastest gaming CPU that can be installed on a huge range of AMD motherboards that use the 'AM4' socket. These boards were produced for many years and form the basis of many systems, so if you're currently using a Ryzen processor in the 1000 to 5000 range, then you might be able to upgrade to the 5800X3D just by updating your motherboard to the most recent BIOS, then swapping out your existing processor for the 5800X3D.
The 'X3D' bit of the name refers to the much larger than normal L3 cache on the CPU, a feature that speeds up many games substantially as less time is spent fetching data from slower data storage places like RAM or your SSD. This helps keeps frame-rates higher, sometimes dramatically so in simulation-heavy games like Flight Simulator, Factorio and Hitman 3 where we saw 30-40% higher frame-rates compared to the 5800X - which is already a significantly faster CPU than the likes of the Ryzen 2600, 3700X or 5600.
If you're building a gaming PC on a budget, then this is a fine alternative to a Ryzen 7000 CPU, even with the forthcoming release of A620 motherboards.