The bleeding-edge WD SN850x 2TB SSD w/ heatsink is down to £140.94
A great choice for PC - and PS5.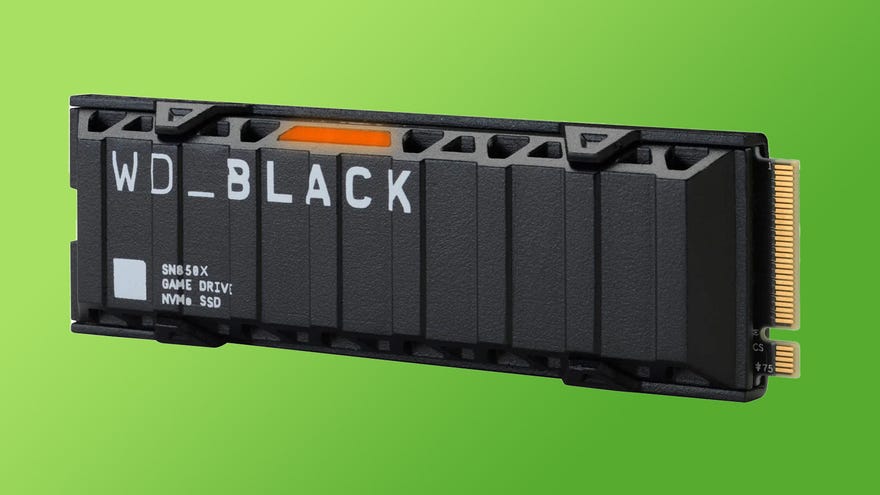 The WD SN850x is something of a favourite around these parts, capturing our 'best PCIe 4.0 SSD for gaming' crown, and today it's also one of the best value SSDs thanks to a heavy discount as part of Amazon's Spring Sale.
The long and short of it is that this drive hits much the same notes as the Samsung 990 Pro, recording some rec-rd-quick times when it comes to game loads and OS boots, while coming in cheaper than the Samsung option. The specs here are truly impressive, with up to 1.2M IOPS reads and 1.1M IOPS writes - better than basically every other PCIe 4.0 drive ever made apart from the 990 - and sequential speeds are rapid too, at up to 7300MB/s for reads and 6350MB/s for writes.
This makes it a terrific performer in real-world use cases, whether you're recording high bitrate 4K video files or loading up the latest games - and particularly in DirectStorage titles like Forspoken, where the high speeds of this drive really allow it to shine.
This drive also comes with a heatsink, which is fantastic for use in a PC and also makes this an easy upgrade for PS5 owners. Normally you'd expect to pay a premium to get the heatsink model, but right now this is actually £10 cheaper than the vanilla edition!
Looking at the historic prices, this drive has been around the £200 mark for most of this year, only dropping to around £150 in early March - and now we've gotten the drive at its lowest ever price. Nice.