The Electronic Wireless Show podcast S2 Episode 12: remember movies? They're back! In game form...
Remember when this used to happen all the time?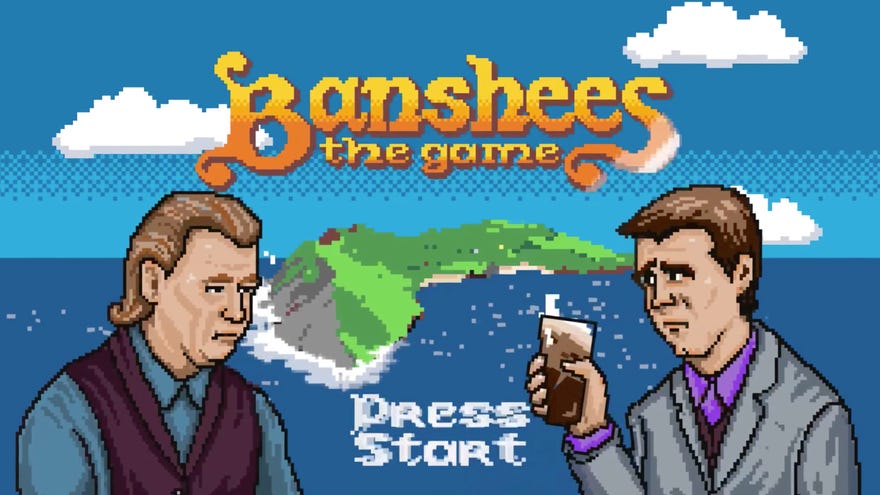 Over the last few weeks we at the RPS Electronic Wireless Show podcast have noticed a slight resurgence in a trend we thought was basically over. That's right: video game tie-ins to films! There used to be loads of them, and now there aren't. Except there are again, culminating in Renfield (of all movies) having a Vampire Survivorslike you can actually buy on actual Steam. What's going on? Is this marking the start of something new? What are some of our favourite game tie ins?
Plus we put the boot in on a couple of Tweets about the Mario movie, because why not, frankly.
You can listen above, or on on Spotify, iTunes, Stitcher, or Pocket Casts. You can find the RSS feed here, and you can discuss the episode on our Discord channel, which has a dedicated room for podcast chat.
Music is by Jack de Quidt.
Links
We record on a Tuesday so some things might have changed.
What are we playing this week?
James has been checking out the new Ghostwire Tokyo update now it's on Game Pass, as well as a bit of Dead Island 2. I've been playing Cosmo D's weird RPG Betrayal At Club Low (which I am very bad at).
Recommendations this week are the Thin Air exhibition at The Beams, Frontier by Grace Curtis, and terrible C4 show Scared Of The Dark