The Flare Path: A2Z
Snippets of sim and wargame news
A is for Absence of Amiens wargames. Want to mark the Battle of Amiens centenary by recreating the dazzlingly successful Allied push on your PC? Good luck with that. Amazingly, no-one except the odd Open General and Panzer Corps modder seems to have deemed "the Black Day of the German Army" as scenario- or game-worthy. I can only assume that no dev has ever stumbled upon the incredible story of 'Musical Box', a (relatively) nippy Whippet tank, that, during the battle, advanced so quickly it became cut off and spent nine hours trundling around behind German lines shooting-up infantry positions, artillery batteries, and observation balloons before finally succumbing to enemy fire. If I had the requisite skills to make a top-down tank sim, Musical Box would be the star.
B is for Brighter, bumpier brine
I think it's about time I gave Totem's wet wargames another try. Since I last sampled the wavy wares of the Brothers Ferapontov they've released a trio of alternative history titles plus Ironclads 2: Boshin War. They've also enlivened their oeuvre with torpedo slingers, brighter brine, and more telling weather. Ships, especially the dinkier ones, now struggle to maintain heading, speed, and gun accuracy in high seas.
C is for Cottonbalers cautiously advance
Burden of Command, Green Tree Games' intriguing combination of leadership RPG and tactical wargame, is a week away from launching a Steam page and releasing a teaser video. The latter will show the game in motion for the first time, and also provide several examples of the kind of thorny dilemmas that we'll face as company commanders in the 7th Infantry Regiment.
D is for Desert War heads north-east
It sounds like unusual WeGo wargame Desert War is making for the Eastern Front next. Having asked fence-sitters to explain why they chose not to buy his sandy debut title (an eminently sensible exercise) creator Brian Kelly is now seeking feature suggestions from potential sequel purchasers. Personally, I'm hoping for sharper adversaries and more delegation and group movement options.
E is for Extra vessels for Fishing: Barents Sea
Judging by the screenshots on Steam, none of the five craft in this £5 add-on come with table hammers or towable chariots. Unforgivable.
F is for Foxer link
G is for Gothnak in Gloomhaven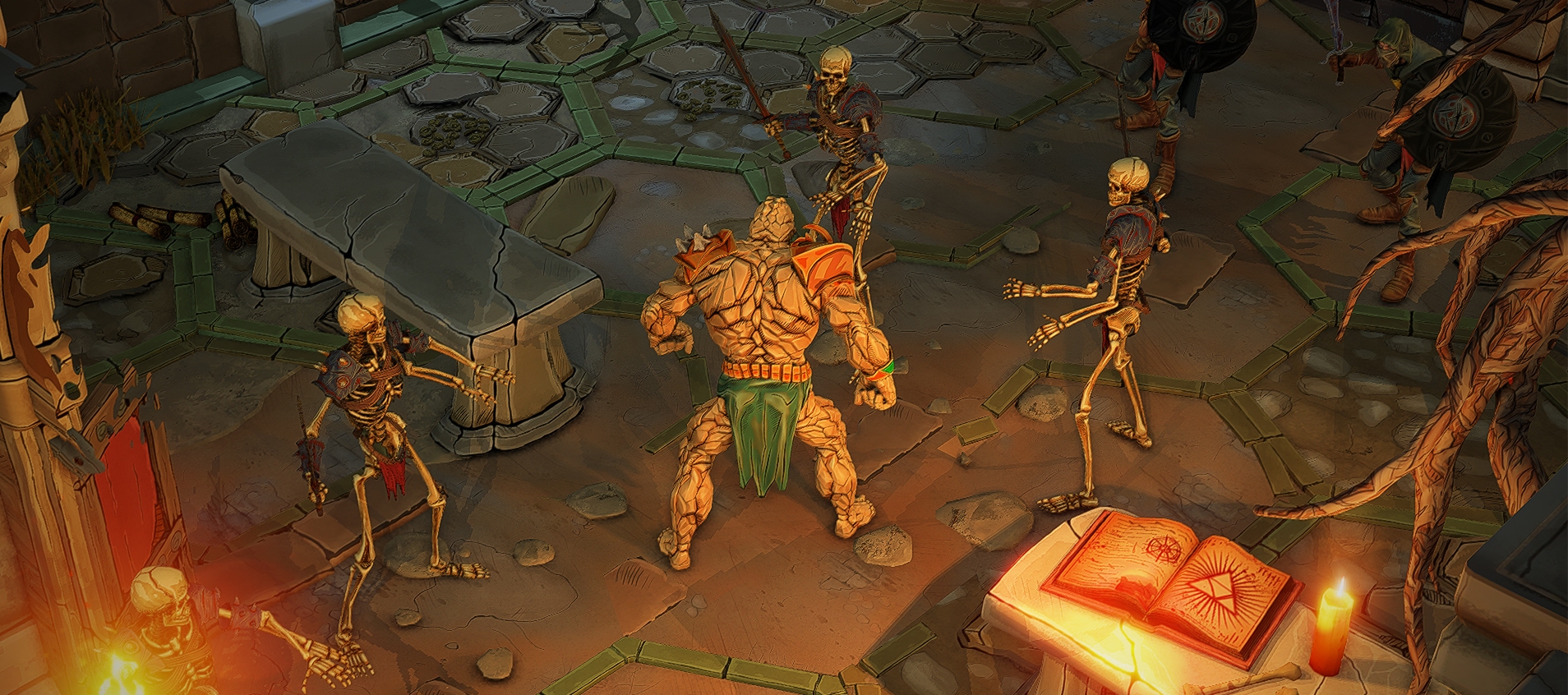 And talking of foxers... Maginot Maxine, the defoxing annex's easily skirted but seldom skirted door person, happened to ask Gothnak, one of the annex's most regular regulars, why he'd been arriving a little later than normal for the past few weeks. It turns out that when he isn't identifying collage themes, inserting missing vowels, or deputising for my Chief Foxer Setter, he's making electronic entertainment! Creative Director at Flaming Fowl Studios, Gothnak is currently creatively directing the development of Gloomhaven, a computer version of the "number 1 game on BoardGameGeek". Awash with swords, sorcery, and subterranean horrors, Gloomhaven isn't natural Flare Path fare, but I'm willing to overlook this shortcoming assuming Gothnak promises to embark on something historical or transport-rich the second Gloomhaven shambles into the sunlight (Q1 2019).
H is for Has it really been seven years?
Next week, to celebrate Flare Path's seventh birthday, this column will consist of nothing but puzzles. Assuming I can prise some prizes from charitable game makers, publishers and retailers, enterprising entrants will have the chance to win a selection of the wargames and transport sims I particularly prize.
I is for I'm Arnhem bound this weekend
Operation Market Garden multiplayer FPS Post Scriptum threw itself out of a flak-nibbled C-47 yesterday!
J is for Johan Nagel's news
Since I last spoke to the author of Vietnam '65 and Afghanistan '11, he's prototyped a new project based on Captain Scott's final expedition ("Not going to give too much away, but it's very simple, fun and atmospheric game about rushing to the South Pole. The game is entirely my design, inspired after watching The Terror series. I think it will be published under the name Terra Incognito rather than Great Scott!!"). HMS, that Hornblower-em-up we attempted to influence, is currently completing its beta voyage and should be out by the end of year. The tardy British Army DLC for A11 with its range of British units (Lynx, Tornado, Terrier, Warthog...) and new challenges like car bombs? It will be along "shortly", apparently.
K is for Kudos to Kunos
Recognising that rain, laser-scanned circuits, better multiplayer facilities and the Blancpain GT Series licence may not be enough to make Assetto Corsa Competizione stand out from the herd of cars-wot-proceed-swiftly sims, klever Kunos have decided to take a leaf out of Reiza's book. Like siege-spiced motorsports sim Automoballista, ACC will feature heavy-duty weaponry! This Early Access reveal trailer shows the bumper-mounted flamethrowers in action, and, at 0.14, provides a tantalising glimpse of the randomly generated rocks that will (probably) serve as onager ammo.
L is for L.B.W.
It's impossible to play the utterly marvelous Football: Tactics & Glory for any length of time without picturing its mechanics translated to other team sports. Rugby, American football, hockey, basketball, quidditch... I suspect Creoteam could turn any of these into compelling tactics games. Picturing Cricket: Tactics & Glory is trickier but not impossible. Current treatments like the recently released Cricket Captain 2018 capture the nuances and atmosphere of the World's most civilised ball game extremely well, but feel a tad arm's-length when you're accustomed to the close choreography of FT&G.
M is for Mediterranean militarism
Though Slitherine Software's passion for things Roman goes back a very long way, the designer of Legion is now far too busy signing togaed games to make them himself. Intense, sun-dried Civlike Aggressors: Ancient Rome will sport the lizard logo when it appears at the end of this month. I started toying with the beta yesterday and like what I've seen so far.
N is for No more Brussels sprouts
Gosh. iRacing is about to undergo a collision modelling revolution. On their way out are the crude contact bobbles that currently define car shapes and the outsized sheets that represent circuit surfaces. Every one of the sim's numerous vehicles is to get a new monocoque-mimicking collision mesh with bespoke frailties. After the update the manner in which each car disintegrates and deforms will be determined by how it's constructed rather than generic rules.
O is for Offworld optimism
Shadow Empire (ETA Q1, 2019) will blend procedural hex wargaming with 4X and RPG elements. A sci-fi project from Victor Reijkersz, the old-hand behind, amongst other things, Advanced Tactics Gold and roughly 50% of Decisive Campaigns: Barbarossa, it looks a little intricate for my taste, but, assuming the tutorials are decent and I can entrust civic duties to willing AI assistants from time to time, a happy, long-term relationship isn't out of the question.
P is for Pleasing physicality
In my initial piece on Narrowboat Simulator I somehow failed to mention the sim's most satisfying feature or link to these promising images of work-in-progress sceneries. The feature in question – pushing-off – is activated via a button in the top-left of the GUI and simulates, quite beautifully, those shoves with boot or barge pole against banks and quays that reorientate or retard a halted or slow-moving river vessel. The direction of the shove is determined by view angle and the duration by the time the button is depressed. It's hard to explain why these simple manual manoeuvres are so pleasing, but I reckon it's got something to do with their naturalism and novelty. In vehicle sims we rarely get to manhandle our steeds.
Q is for Quick teabreak
R is for Rolling Line rolls on
Good news for railway modellers allergic to plaster and glue - Jack Huygens of Gaugepunk Games seems in no hurry to abandon the rather splendid Rolling Line. Since the launch in April, Jack, who lives and works within earshot of his inspiration, has added a wealth of new features including flexitrack, Steam Workshop support, custom liveries, and numerous new scenery items. He tells me he plans to "keep updating for many many months to come (possibly around 1-2 years even)". On the drawing board are new layouts, different track gauges, basic train AI, roads, and modding support for custom trains and scenery.
S is for Shell shorthand
The latest Military Operations blog post went way over my head, unlike the previous one which contained plenty to interest Gravteam Tacticians and Combat Missionaries. It seems that there is a price to be paid for MilOps' staggering scale. While factors like muzzle velocity, and target distance, size, angle, speed, concealment, and armour thickness are processed during combat calculations, the precise trajectories of shells are not, meaning - I presume - that there will be no point parking an ambushing AFV behind a low rise or tank hulk, and no need to keep friendlies out of fire lanes.
T is for Timetable tweaking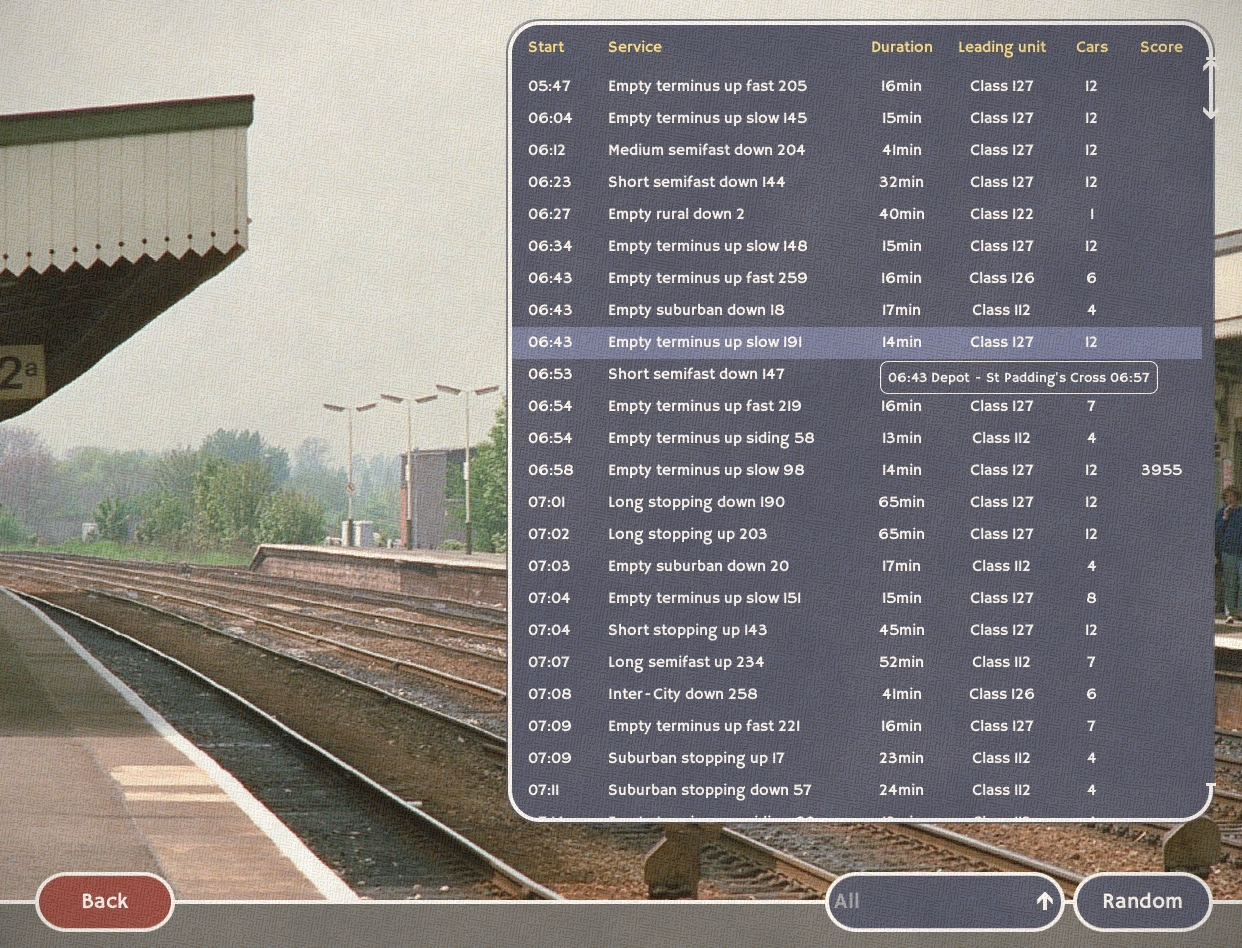 Brassed-off of Bigglesden no longer needs to badger Euston House about "absurdly infrequent" rail services to St Padding's Cross. With the help of Diesel Railcar Simulator's new timetable editor they can address service deficiencies personally. As DRS isn't exactly impoverished in the services department (there are hundreds of different turns to choose from) I doubt I'll be making much use of the new tool. What I'm yearning for is that diesel loco that Oskari has hinted is on the way.
U is for Upgraded Shock Force
Now available for pre-order, Combat Mission: Shock Force 2 isn't the Stryker brigade-focused CMSF (2007) reworked in the light of the Syrian Civil War. It's the Stryker brigade-focused CMSF (2007) enhanced with a decade's worth of engine improvements. Although there'll be no new factions or scenarios, modernised victory conditions and additions like on-map mortars, drones, and waterways should breathe some freshness into proceedings. Exactly how much freshness? The upcoming four-mission demo will provide clues.
V is for Valor & Victory
...an unfinished but promising computer version of this WW2 board wargame. Streamlined Squad Leaders might be two-a-penny on the PC, but this one is free* and has lovely scudding clouds and passing geese skeins.
*at present.
W is for Wars Across the World set to get foggier
My reappraisal of Stategiae's episodic, epoch-hopping conflict TBS sparked a brief email exchange with the game's dev. The news on the AI front doesn't sound that promising (Basically, a one man outfit, the studio doesn't have the resources to drop everything and give their behaviour code the kick up the jacksy it needs). However, talk of a coming fog-of-war system likely to ramp up singleplayer challenge gives those of us keen to see the series fulfil its potential, a glimmer of hope.
X is for X-Combat Actions: The Days of the Dead
Like Victor Reijkersz, Jeff Lapkoff likes to put history aside at regular intervals. The latest manifestation of an interest in asymmetric skirmishing that has produced Isandlwana, Alamo and Little Big Horn titles in the past, is X-Combat Actions: The Days of the Dead, a close-quarters zombie culling wargame that seems, on the evidence of the trailer, as disappointingly short of environmental variety as Combat Actions: Vietnam. Does Days of the Dead do daylight or interiors? It seems not.
Y is for Yak-52
The latest DCS World flyable is a radial-engined Russian trainer that looks like a WW2 veteran but actually first flew in 1976. Early purchasers seem rather taken by the newcomer's simplicity and manoeuvrability.
Z is for Zouaves zone
More Scourge of War than Ultimate General, Grand Tactician: The Civil War seems to be shaping up nicely. The video above suggests Oliver Keppelmüller's turnless take on ACW warfare will be friendlier than NorbSoftDev's and richer than Game-Labs'. I love the way period maps replace landscape textures as the camera ascends.