The Legend Of Dead Kel Expands Amalur By 15%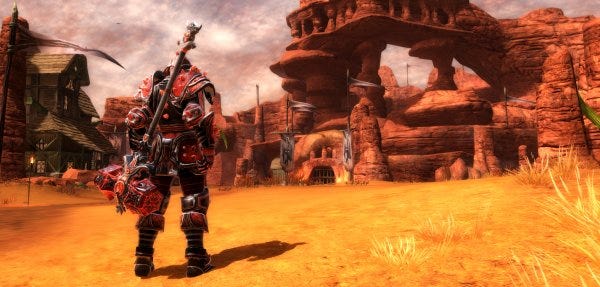 The news beacon of Electronic Arts has been lit, signalling the approach of a large story-driven DLC for Kingdoms of Amalur: Reckoning. The expansion, called The Legend Of Dead Kel, takes place on the island of Gallow's End, where you can "claim ownership of a vast personal estate" and also kill new monsters with new and interesting weapons. There's been lots of work put into the player-housing stuff, and EA explain that "Gravehal Keep is more than just player housing, it's a massive estate with multiple buildings and a full retinue of retainers, each with their own back stories, side quests, perks and quirks." So that told us. We thought it was just player housing. Stupid.
The Legend Of Dead Kel will appear on March 20th.