Timeloop murder mystery The Sexy Brutale out in April
Murder most horrid!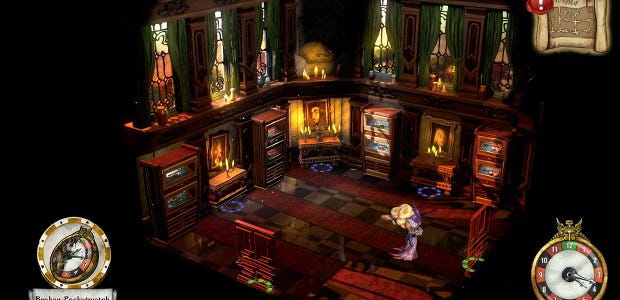 The Sexy Brutale [official site], the murder mystery set within a time loop of the same deadly day, now has a release date. Mark April 12th on your calendar -- over and over, gouging circles with your pen until you tear through to May -- as the date we'll get to venture into the eponymous casino and discover why its staff are murdering a ball's guests every day. It sounds a bit Majora's Mask, a touch Groundhog Day, and a smidgen The Last Express as players get to understand a little more of the place and people around them each day. Here, check out this new trailer:
What a cheery little murderworld! In the casino mansion of The Sexy Brutale, players will slip into the cassock of a priest who's trapped in the time loop. Each day brings a new opportunity to sneak around and learn a little more about the guests' lives and what's going on here, and of course to let people die again. I tell you what: I bet The Marquis dunnit.
The Sexy Brutale is a co-production between Tequila Works, who made Deadlight and Rime, and Cavalier Game Studios. Oh! Speaking of, Rime is coming to PC soon too.