The small form factor PC case I can't stop buying is down to £60.99
The Cooler Master NR200P is easy to build in, supports high-end parts and looks great.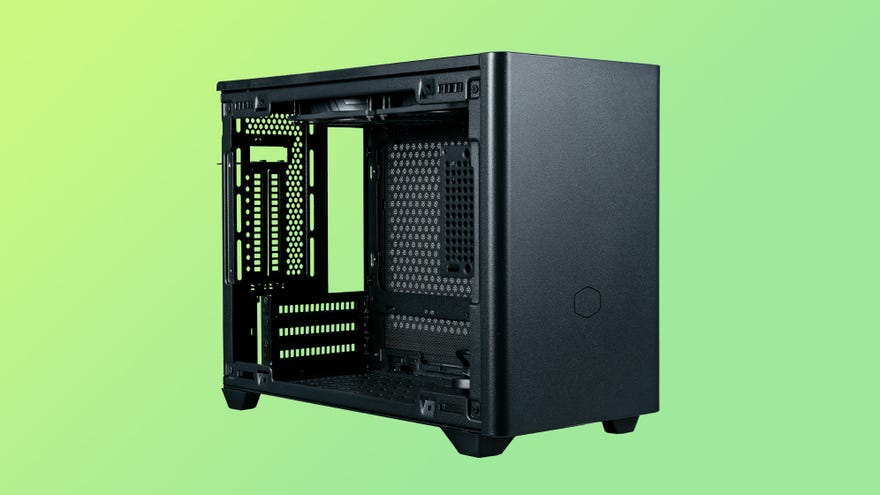 My personal favourite SFF PC case, the Cooler Master NR200P, has dropped to £60.99 on Amazon - making it a great time to build a new Intel or AMD system. This Mini ITX case is one of the most popular options, thanks to its excellent value, thoughtful design and easy build process - and I can say that with some authority, having bought two myself.
One of the many nice things about the NR200P is that it comes with a lot of flexibility when it comes to componenets. You can fit air or AiO coolers for your CPU with up to 280mm radiators, full-size triple-slot graphics cards and much more. Mini ITX motherboards and SFX power supplies are standard, but SFX-L PSUs can also be fitted in some configurations and enterprising users have managed to fit some incredible tech inside with a little knowhow, up to and including full custom water cooling systems.
I recently built a new system in my NR200P, opting for a Core i5 13600K build with a 280mm CM AiO, Asus Z790 Mini ITX motherboard, 16GB of Corsair DDR5-5200 RAM, 1TB Corsair MP600 PCIe 4.0 SSD and Asus RTX 3090 STRIX graphics card. It's a pretty full-fat build then, but everything fit seamlessly inside the small form factor case - even cable routing wasn't too bad, as you can take off every side panel, often without any screws, to get easy access where you need it.
In use, the NR200P looks great and runs well too. I opted for the tempered glass side panel and a vertical GPU mount, sacrificing fractionally lower temperatures for aesthetics, but a ventilated side panel is also provided if you want to focus on performance.
I've gone on a bit of a monologue here, so I'll bring it to a close - and the takeway is that this is an awesome small form factor case that I've spent a lot of time building in and would recommend pretty much anything else available at this £60 price point.
But what do you think? Let me know in the comments below and stay frosty out there!