The Appearing Of The Vanishing Of Ethan Carter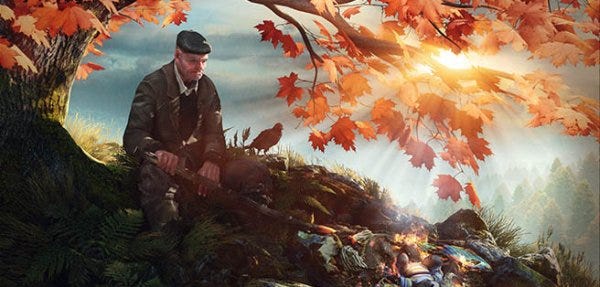 I think about 50% of the gaming development community is either ex-Looking Glass or ex-People Can Fly. This lot, The Astronauts, are the latter, and these Polish Bulletstorm vets have just announced The Vanishing Of Ethan Carter.
Calling itself "Weird Fiction Horror", emphasises that its focus is on storytelling. Okay, you have my attention. It describes itself as inspired by the "tales of macabre of the early 20th century", featuring a detective with the "supernatural ability to visualise scenes of lethal crimes". (Um, isn't that called "looking" in the world of detectives?) A young boy has been kidnapped, and you end up in the mountains, discovering the mutilated corpse of a kidnapper, leading you into a mysterious investigation of an ancient force.
Which is so far, so every other hidden object game's plot. But presumably this is aiming to be something a little more sophisticated, despite its pulp fiction inspirations. Built in the Unreal 3 engine, the teaser trailer reveals that there's certainly some impressive artistry at work, if not anything useful about the game:
Which all leaves me with one rather large question: What sort of game is it? I've asked The Astronauts (which is the best developer name since... since People Can Fly) and will report back as soon as I hear more.