Third Space Marine Dev Diary Is Shiny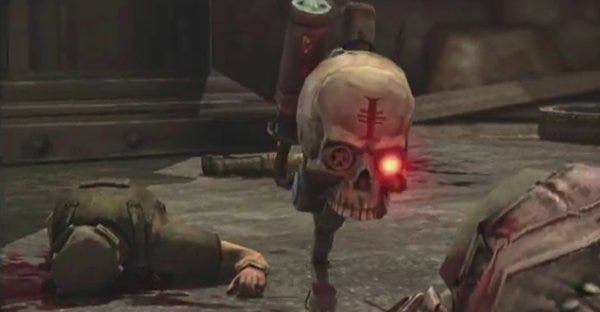 But not as shiny as studio marketing man James McDermott! Look at his beautiful face. That is a man who knew his immaculate beard was going to appear on a video watched by thousands that day. He's no Servo-Skull.
Anyway, this trailer talks about the production of the game, making it all look and sound spectacular. There's loads of cinematic footage - because Relic learned stuff from the movie industry, apparently - and a bit about the general environment and ambience. I think anyone who isn't excited about this is probably not taking care of their inner Space Marine, and need to think a bit about how he's feeling right now. Poor guy. He's all alone in there with your inner child, your inner 1980s Wall Street banker, and your inner Credible Adult. And they all need to learn to get along. They really do.
Okay, go watch the video. You are ready.