This $70 Micro ATX case is the perfect start to your SFF PC build
The Asus AP201 is popular, well-reviewed and now $15 cheaper.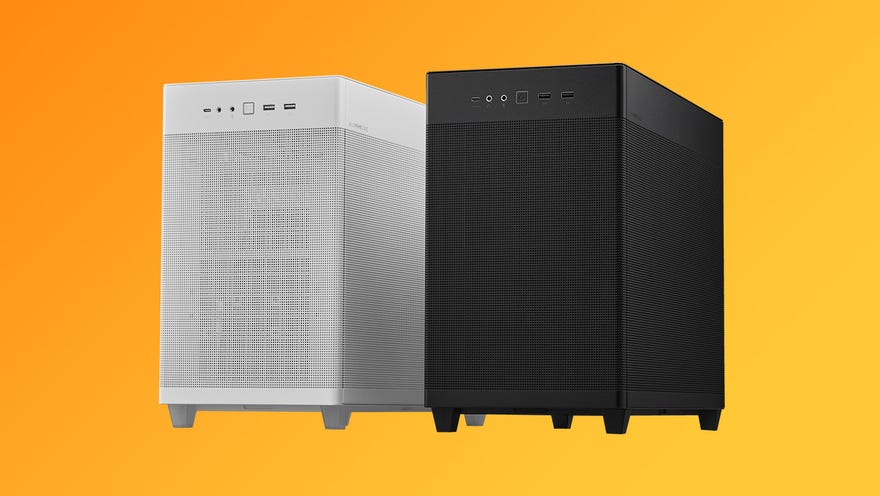 Small form factor (SFF) PCs are definitely in right now. I've built my fair share over the past few years, but new models continue to come into the market offering impressive looks, thermals, buildability for their size. One recent release is the Asus AP201, a Micro ATX case that offers excellent cooling potential, a stylish, unshowy appearance and a very reasonable price - especially today, as the black and white versions of this SFF case have dropped to $70 on Newegg following a $15 discount.
The major improvement this Micro ATX case has over similar but smaller Mini ITX cases is that you can fit a lot more stuff into it. The best Mini ITX cases can already fit full-size GPUs, but tend to top out at 280mm radiators - while this can take up to 360mm AiOs, large tower coolers or even custom watercooling without too much hassle. Micro ATX motherboards also tend to be cheaper than both full-size ATX and smaller Mini ITX motherboards, which means more of the total cost of your build can go towards performance-affecting components like CPU, GPU and RAM.
The build experience is very straightforward, with all panels being easily removable, and there's plenty of space for cables, storage and so on to fit without aggravation. You can fit full-size ATX power supplies (as well as smaller SFX and SFX-L units) depending on your other components, and generally you have more wiggle room here than with Mini ITX chassis.
Thanks to its mesh-sided design (with a quoted 57,000 holes!), the AP201 also performs well in terms of temperatures, with each component getting easy access to outside airflow to keep itself cool. The I/O is also great, with USB-C, headphone jack and two USB-A ports on the top/front.
Overall then, it's a pretty awesome little case - and at this price point, could be the perfect start for your own small form factor gaming, media or productivity PC!