THQ Nordic buy Alone In The Dark and Act Of War series, might consider sequels
What would a new Alone In The Dark game even be now?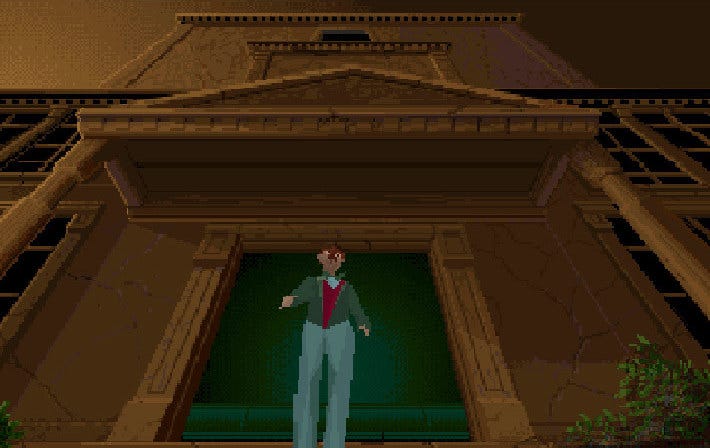 Continuing to hoover up every neglected video game series that's remembered half-fondly, THQ Nordic today announced they're buying the rights to horror series Alone In The Dark and Eugen's real-time strategy 'em up Act Of War. These two had been owned by The Creature Wearing The Skin Of Atari - who largely seem poor carers for old series, while The Creature Wearing The Skin Of THQ are actually quite decent. THQ Nordic haven't formally confirmed new sequels in either series, to be clear, but they do say they'll think about it.
Today's announcement simply drops a casual mention that THQ Nordic's Vienna office is in charge of "daily operations (sales and distribution, evaluation of sequels & new content etc.)". So they'll think about sequels, yeah? See if it'd be worth it? Which is about what they said after nabbing Kingdom Of Amalur earlier this month. But they might actually go ahead with these dreams, rather than largely hoarding intellectual property rights like a skeletal dragon.
THQ Nordic gave action-RPG Titan Quest a huge series of updates and a new expansion after buying it, and Darksiders is even getting a whole chuffing sequel.
Alone In The Dark is a curious prospect, a series which has taken a number of forms and tones as it passed between publishers developers. It started in 1992 with a survival horror game which would soon be echoed by the likes of Resident Evil, then the name was used for games from an action-adventure-y reboot with fire and dickhead destruction physics and oh god I had forgotten all about the multiplayer FPS. I do wonder what shape a new Alone In The Dark would even take.
As for Act Of War, a new one seems somewhat of a less pressing concern. Developers Eugen Systems are still merrily making real-time strategy games, going on to R.U.S.E., then the Wargame games (of war), through Steel Division, and now onto Steel Division 2. When half the studio aren't on strike, anyway. It might be nice for them to revisit Act Of War but it's not like Eugen's strategy style is dead. Anyway, we'll see!
Ah you know what, while I'm here I want to say: I still adore the inventory system from Alone In The Dark 2008. Your fella wore a big long coat (because of course he did) lined with pockets, the coat of a dealer in a silly comedy, and when you opened your inventory he'd spread his coat and stare down at his torso. Which must have looked to others like he was either a forgetful flasher who neglected to remove his kecks, or he was trying to sell dodgy vodka to the demons. It's so video games in a way I'm real into. Also the game really wanted us to start many fires, and I'm very happy to.
Disclosure: a pal worked on AITD 2008, I was surprised to discover years later after spotting multiple copies on her shelves.