Titan Quest has a new Norse expansion and it's out now
New mastery, new enemies, new quests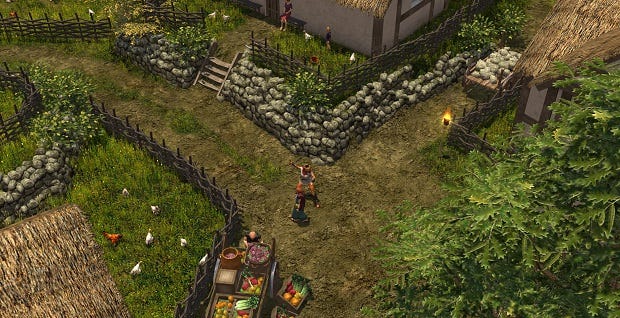 Well, this is a sight for Thor eyes.
I thought Titan Quest was done for good, which wouldn't be surprising considering it's more than a decade old. But today, right now, THQ Nordic have released a fresh expansion, Ragnarok, that takes the mythological hack and slasher into the cold of northern Europe. Titan Quest has moved on from Olympus and Hades and now we're getting a dose of Norse mythology." Brave the realms of the Celts, the Northmen and the Asgardian gods in the largest act to date," it says here, and you'll do all that braving across dozens of new quests.
Along with the new region, there are new monsters and weapons, as well as a new Runemaster class. THQ Nordic have also revisited the game from a technical perspective, introducing new shaders and other graphical effects, tweaking the UI, and improving the ragdoll physics. Titan Quest is the first game of its type I remember having any ragdoll physics and I'm not ashamed to say that watching satyrs crumple against tree stumps was one of my favourite things about the game. It made them feel more solid and added to that Harryhausen stop-motion feel.
I have no idea if Ragnarok will live up to the previous expansion, Immortal Throne, and it's worth keeping in mind that this has been created by an entirely new team, after the Titan Quest license moved to THQ Nordic after THQ's collapse. Many of the people who worked on the original game moved to the newly formed Crate Entertainment, where they created Grim Dawn, a spiritual successor of sorts. Ragnarok requires the Anniversary Edition of Titan Quest (a free update for owners of the original), released last year and currently on sale for £3.59 (normally £17.99). Ragnarok costs £13.49.
My memories of Titan Quest are extremely fond and I'm already reinstalling, with the intention of mastering some runes and whupping some wolves.