Titles And Tactics: The Making Of Scrolls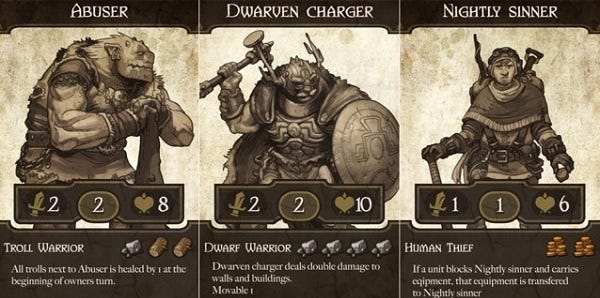 Here's the first part of a documentary following the making of Mojang's new game Scrolls. It's a shame that, as with most of the discussion elsewhere, so much of this concerns the name rather than the game, but it's still worth a watch if only to see the legal issue being discussed by the lead designer. Especially because he's looking rather dapper while discussing it, with a bottle of Staropramen his only prop, suggesting that this is a man who has better things to do and better places to be than a courtroom. Do we actually learn anything about the game? Not really, beyond the fact that there will be 'dust puff' animations, among others. You can see the puffing of dust for yourself, below.
Watching this makes me realise that the 'white noise' of the issues around the title has distracted me quite severely from the fact that there is a game at the bottom of it all. And it's the kind of game I'm usually interested in, with turn-based tactical battles and decks of cards. Hopefully, future videos will talk about that rather than being semi-composed of the soft fuzz of static.