Today's Best Video: Bioshock - Infinite's Documentary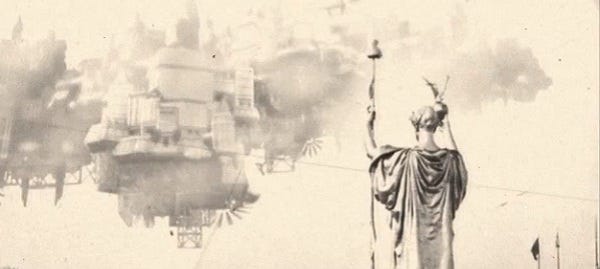 I've seen enough of Bioshock: Infinite for now. The next time I see Columbia, I want to be playing the game rather than watching somebody else falling out of the sky or presenting fast-cuts of footage. The latest video doesn't show the game at all and, remarkably, that isn't a problem. Presented as a fragment of documentary footage, a teaser for a fictional element of Infinite's universe as well as for Infinite itself, the Truth From Legend video is as effective a piece of marketing as I've seen for a good while. Creepy, convincingly dated and mysterious, it's an invitation to another world. More of this and less of that and that please, thank you.
That's worth a thousand pieces of bland box art.
Although, admittedly, I did find the 'mysterious building high in the Alps' a little bit funny.